Stop the Potential spreading of the Novel coronavirus in schools of peel Region, Ontario
30
people have signed this petition.
Add your name now!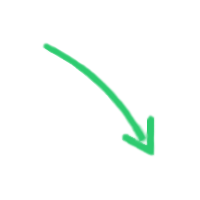 30

people

have signed.

Add your voice!
Maxine K.
signed just now
Adam B.
signed just now
To whom it may concern,

We are parents from schools in Peel Region. The recent outbreak of Coronavirus of China has progressed so quickly. After the first case was confirmed in Wuhan, China on January 12th, within only 2 weeks, the virus has reached multiple major metropolis including Shanghai, Beijing, and Guangzhou, as well as other countries in Asia, Europe and North America. Announced news told 65 suspected and 2 confirmed cases declared in US. On Jan 25th, the breaking news of the first confirmed Coronavirus case is reported in Toronto.

You may have already been aware of the disease and its severity. However, we still have a few reasons for our kids, parents, teachers, schools and community to take extra actions on this fast spread disease:
January 25th 2020 is Chinese New Year. Traditionally large amounts of people travel nationwide or even internationally during this period to meet families and friends, which tremendously increases the chance of infection. Meanwhile, in the next few weeks, families went to China will travel back to Canada. It will definitely bring the virus into our country, and makes next 2-4 weeks being the peak time of this infectious disease transmission.

The incubation period can be as long as 17 days. In previous reports, symptoms like fever, sore throat, sneezing are marked as the indicators to isolate infected individuals. However, during the incubation period, victim of the coronavirus is still highly infective even no signs of symptoms being observed. Secondary transmission outside of China is a significant factor behind the WHO's decision to announce or not announce a global PHEIC. On January 23rd there was one secondary transmission case reported in Vietnam, which indicates that this virus is very contagious.

The coronavirus is easily spread in aggregation area, e.g. hospital, restaurants, public transportation, school etc.

Peel region has a large Chinese-Canadian population. There were a lot of people traveling to China before or during the Chinese New Year. We cannot be overly cautious in protecting our children.
We want to urge the following:

1. We strongly need the School board ask students and their families who travelled back from China to report to school and classroom teacher. The school should keep tracking status of the students who recently travelled to China (not just Wuhan, any city of China). Other parents of the class should have the right to know whether there are students in the class came back from China recently, and have the right to decide whether to keep their kids at home.

2. We ask that the school board send out a communication to all parents requesting students who or whose families have recently returned from China, to stay at home and keep isolated for a minimum of 17 days for the purpose of self-quarantine.

3. Allow students to wear safety equipment including respirator masks during school.

4. For the safety of children and teachers, the school and classroom teachers should advise students to strictly follow safety guidelines to prevent the spread of the new coronavirus in school. The school should advise staff to do so as well.
Please let us know your decisions.

5.Apply strict sick policy that ask sick kids to stay home

Your patience and considerations are deeply appreciated.