STOP THE POACHERS
177
people have signed this petition.
Add your name now!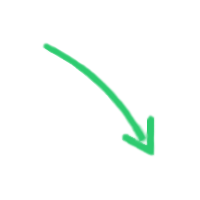 177

people

have signed.

Add your voice!
Maxine K.
signed just now
Adam B.
signed just now
PLEASE help support and slow down the rate of poachers world wide by getting international government financial support to create jobs for the poachers that would hire them to protect the wildlife that they are killing. By paying them more than they are getting now would be the incentive that is needed for them to stop this limited and senseless act of killing our wildlife. Not only would this create jobs for the poachers but it would also create jobs for the localized agencies that are needed to hire and manage this new job creation project. This petition will be translated into all the foreign languages and sent world wide to get all the needed support from every country willing to support this very worthwhile cause. With 10,000,000 signatures this petition should bring the attention of world wide politicians to create an international fund specifically to "employ the poachers" and stop the destruction of our wild animals, birds andsea life.
ESPANIOL:Por favor ayude a apoyar y disminuir la velocidad del mundo de los cazadores furtivos de ancho por obtener apoyo financiero gubernamental internacional para crear puestos de trabajo para los cazadores furtivos que los contratan para proteger la vida silvestre que están matando. Mediante el pago de ellos más de lo que están recibiendo ahora sería el incentivo lo que se necesita para que dejen este acto limitado y sin sentido de matar a nuestra fauna. esto no sólo crear puestos de trabajo para los cazadores furtivos, sino que también crearía puestos de trabajo para las agencias localizadas que se necesitan para contratar y gestionar el proyecto de creación de empleo nuevo. este petición será traducido a todos los idiomas y se envían a todo el mundo para conseguir todo el apoyo necesario de todos los países dispuestos a apoyar esta causa que vale la pena. 10.000.000 con la firma esta petición debería llamar la atención de los políticos de todo el mundo para crear un fondo internacional específicamente para "emplear los cazadores furtivos" y detener la destrucción de nuestros animales salvajes, aves y vida marina.
CHINESE:請幫助支持的速度減慢的偷獵者全球範圍內的國際政府財政支持,以創造就業機會,聘請他們來保護野生動物的,他們殺偷獵者。給他們更多的比他們所得到的現在將是激勵,是需要他們停止這種有限的和愚蠢的行為,殺害野生動物。這不僅創造就業機會的偷獵者,但它也將創造就業機會的本地化機構所需要的聘用和管理這個新的創造就業機會的項目。這份請願書將被翻譯成所有的外國語言,並送往世界各地,從每一個國家願意支持這項非常有意義的事業得到所有必要的支持。 10,000,000簽名請願書應該讓世界各地的政界人士的關注,特別是建立一個國際基金"聘請偷獵者",並停止破壞我們的野生動物,鳥類和海洋生物。
JAPANESE:サポートしており、彼らが殺害されていることを野生動物を保護するために、それらを雇う密猟者のためのジョブを作成するために国際的な政府の財政支援を取得することにより、広い密猟の世界の速度を遅くする助けてください。彼らは今、彼らは私たちの野生生物を殺して、このように限定さと無意味な行為を停止するために必要なインセンティブとなり得ているよりも、それらの多くを支払うことによって。のみならず、これは密猟者のための雇用を創出するだろうが、それはまた、この新たな雇用創出プロジェクトを雇って管理するために必要とされているローカライズされた機関のためのジョブを作成することになります。この請願は、すべての外国語に翻訳され、この非常に価値のある原因をサポートするために喜んで、すべての国から必要なすべてのサポートを得るために、世界は広いが送信されます。千万署名と一緒にこの請願書は、 "密猟者を採用する"と私たちの野生動物、鳥、海の生命の破壊を停止するには、具体的に国際的な基金を創設する世界的な政治家の注目を集める必要があります。
GERMAN:BITTE unterstützen und verlangsamen die Geschwindigkeit von Wilderern weltweit, indem sie internationale Regierung finanzielle Unterstützung, um Arbeitsplätze für die Wilderer, die sie mieten würde, um die Tierwelt zu schützen, dass sie töten zu schaffen. Durch die Zahlung ihnen mehr als sie bekommen jetzt wäre der Anreiz, die erforderlich sind für sie diese beschränkte und sinnlosen Akt des Tötens unsere Tierwelt zu stoppen wird sein. Dies würde nicht nur Arbeitsplätze für die Wilderer, aber es würde auch Arbeitsplätze für die lokale Agenturen, die benötigt wird, um zu mieten und verwalten diese Schaffung neuer Arbeitsplätze Projekt. Diese Petition wird in alle Sprachen übersetzt werden und an weltweit allen die notwendige Unterstützung aus allen Ländern bereit, diese sehr lohnende Sache zu unterstützen erhalten. Mit 10.000.000 Signaturen diese Petition sollte die Aufmerksamkeit von weltweit Politiker einen internationalen Fonds speziell erstellen "beschäftigen die Wilderer" und stoppen Sie die Zerstörung unserer wilden Tieren, Vögeln und Meerestieren.
FRENCH:S'IL VOUS PLAÎT aider à soutenir et à ralentir le rythme du monde braconniers gamme en obtenant le soutien du gouvernement financière internationale afin de créer des emplois pour les braconniers qui les embauchent pour protéger la faune qu'ils tuent. En leur versant plus que ce qu'ils reçoivent maintenant serait l'incitation qui est nécessaire pour eux d'arrêter cet acte limitée et insensé de tuer notre faune. Non seulement cela crée des emplois pour les braconniers, mais il permettrait également de créer des emplois pour les agences localisées qui sont nécessaires pour embaucher et de gérer ce projet la création d'emplois nouveaux. Cette pétition sera traduit dans toutes les langues étrangères et envoyé dans le monde entier pour obtenir tout le soutien nécessaire de tous les pays disposés à soutenir cette noble cause. Avec 10 millions de signatures de cette pétition devrait attirer l'attention des politiciens mondiaux pour créer un fonds international spécifiquement à «employer les braconniers» et d'arrêter la destruction de nos animaux sauvages, les oiseaux et la vie marine.
SWEDISH:Please Help stödja och bromsa takten i tjuvskyttar hela världen genom att få internationellt statliga ekonomiskt stöd för att skapa arbetstillfällen för de tjuvskyttar som skulle anställa dem för att skydda vilda djur som de dödar. Genom att betala dem mer än de får nu skulle vara ett incitament som behövs för att de skall stoppa denna begränsade och meningslösa handling att döda våra vilda djur. Detta skulle inte bara skapa arbetstillfällen för tjuvskyttar, men det skulle också skapa arbetstillfällen för de lokala myndigheter som behövs för att anställa och hantera detta nya projekt att skapa arbetstillfällen. Denna ansökan kommer att översättas till alla språk och skickade hela världen att få alla nödvändiga stödet från varje land villiga att stödja detta mycket givande sak. Med 10.000.000 underskrifter denna framställning bör ge uppmärksamhet världsomspännande politiker att skapa en internationell fond specifikt "anställa tjuvskyttar" och stoppa förstörelsen av våra vilda djur, fåglar och sea life.
SWAHILI:TAFADHALI Kusaidia na kupunguza kiwango cha majangili duniani kote kwa kupata msaada wa kifedha wa kimataifa serikali kujenga ajira kwa majangili ambayo mshahara wao kulinda wanyamapori kwamba wao ni mauaji. Kwa kulipa yao zaidi kuliko wao ni kupata sasa itakuwa motisha ambazo zinahitajika kwa ajili yao na kuacha tendo hili mdogo na senseless ya mauaji ya wanyamapori wetu. Si tu ingekuwa hii kujenga ajira kwa majangili lakini pia ingekuwa kujenga ajira kwa mashirika localized ambazo zinahitajika kuajiri na kusimamia hii mpya ajira mradi. Dua hii itakuwa kutafsiriwa katika lugha zote za kigeni na alimtuma duniani kote kupata msaada zote zinazohitajika kutoka kila nchi tayari kusaidia sababu sana worthwhile. Pamoja na kutiwa saini 10,000,000 dua hii lazima kuleta tahadhari ya wanasiasa duniani kote ili kujenga mfuko wa kimataifa hasa kwa "kuajiri majangili" na kuacha uharibifu wa wanyama pori wetu, ndege na maisha ya bahari.
RUSSIAN:Пожалуйста, помогите поддержать и замедлить скорость браконьеров во всем мире, получив международное государственной финансовой поддержки для создания рабочих мест для браконьеров, которые нанимают их для защиты дикой природы, который они убивают. По платить им больше, чем они получают сейчас был бы стимул, необходимый для них, чтобы остановить это ограниченный и бессмысленный акт убийства наших диких животных. Это не только создание рабочих мест для браконьеров, но было бы также создать рабочие места для локализованного учреждения, которые необходимы, чтобы нанять и управлять этим новым проектом создания рабочих мест. Эта петиция будет переведена на все иностранные языки и послан всему миру, чтобы получить все необходимую поддержку от каждой страны готовы поддержать это очень стоящее дело. С 10 миллионов подписей этой петиции должны привлечь внимание политиков во всем мире для создания международного фонда, специально для "используют браконьеры" и остановить уничтожение наших диких животных, птиц и морской жизни.
Sponsor
QUILLS PROMOTIONAL PRODUCTS www.quillspromotionalproducts.com
Links