STOP the planning of Solar Panels on the Happy Valley Reservoir Reserve
21
people have signed this petition.
Add your name now!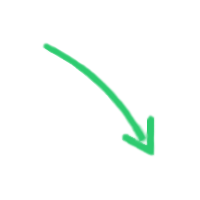 21

people

have signed.

Add your voice!
Maxine K.
signed just now
Adam B.
signed just now
I am a seventeen year old student locally from Flagstaff Hill and I am starting this petition to stop SA Water going ahead with the planning for Solar Panels going up in the Happy Valley Reservoir Reserve.
If you would like to read more about it: https://watertalks.sawater.com.au/zcef-happy-valle...
I have lived in Flagstaff Hill with my family my entire live and it disappoints me to hear that our glorious Aleppo Pine Trees are in risk of being chopped down.

It gutters me to know that SA Water are even planning this kind of thing just to lower our electricity bills.
I know, South Australia has one of the most expensive electricity prices in the world and I know all people want is to lower that cost. But, if suburbia countries like America and Europe can have lower electricity rates, then why can't we?
I honestly feel blessed to go past these Aleppo Trees and the wildlife that inhabit this ecosystem on the way to and from school every week day. Having the ability to see a kangaroo or two every now and then shows how pure and wonderful this state is.
But now I feel regret and shame for this state, I will not be able to show the future children of the state the nature that surrounds this suburb and the happiness it spreads across our nation. Drivers will travelling around Blacks and/or Main South Road and just see trees getting cut and solar panels going up for as far as they can see.
Personally, I believe more than one driver every day will feel incredibly sad that this is what out state has come to. Why can't we just keep the Pine Trees there where they belong? There is no need to stick some solar panels there, it impacts the wildlife, the trees, the near-by residents and the drivers that go past every day.
Additionally, did anyone think of the horse paddock right next door?
Horses are easily spooked animals and can get frightened by anything unfamiliar. So when construction begins and tree start getting chopped, the horses could at worst jump the fence which then endangered our drivers on Blacks Road as well as putting the horses in an increased amount of panic.
Right now you could be thinking, "Oh, she is just a teenager what could she do?" Well today I am going to change that, SA Water should here this frustration and disbelief from all ages.

By supporting this petition, I hope to get this argument across to SA Water and the Government so they can think about the impacts it will have on every living thing, including the Aleppo Pine Trees.
I thank you if you read this far and support the argument I am trying to get across.