Stop the Noise
29
people have signed this petition.
Add your name now!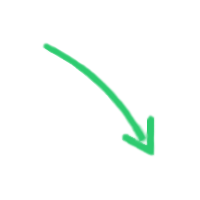 29

people

have signed.

Add your voice!
Maxine K.
signed just now
Adam B.
signed just now
Have other neighbors noticed or been troubled by the noise at night (and mornings) around Chelsea? You may have assumed it was traffic noise from the freeway or possibly the street sweeper.
This noise became an issue last summer. It is a constant low pitched noise that sounds like an aircraft overhead or a distant blower motor. The sounds increases and decreases throughout the night. It has taken some time to identify the source but It has finally been traced to a business in the industrial park that produces hardwood products.
The machinery producing this noise seems to be a large outdoor material handler that blows sawdust and shavings from the facility into containers. It runs from 8:00pm to 4:00pm Sunday thru Friday. The only down/quiet time is between 4-8 during the evenings. This noise can be heard 20 hours a day, almost every day and it can be heard over a mile away from the industrial park. The owner of this business is aware that he is responsible for this noise but does not seem to be taking any steps to stop it.
The police are aware of this and know who (and what machinery) is responsible for the noise. They have received numerous complaints but do not feel they can enforce the ordnance. Why?
The city manager is now investigating and talking with the city attorney to see if the ordinance does indeed address this and if it can be enforced, or if the ordinance needs to be changed to address this situation.
This petition is to collect names of persons living in Chelsea that are troubled by this noise and would like something to be done about it. Please sign if you feel strongly about this issue. The city administration and council need to know that this noise is an annoyance to the people of Chelsea.
We have always appreciated living in town and enjoying our quiet evenings. There will alway be noise and disturbances from time to time; traffic, construction, trains, etc… we all know and accept this, but these are limited, expected and are not continuous. Constant noise (not just loud noise, at any level) affects the quality of our neighborhoods and should never be permitted to continue.
If you feel strongly about this, please help to reduce this noise pollution.
*These are the sections of the existing noise ordinance that should address this situation.
Sec. 14-44. - General prohibition.
It shall be unlawful for any person to create, assist in creating, permit, continue, or permit the continuance of any unreasonably loud, disturbing, unusual or unnecessary noise which annoys, disturbs, injures, or endangers the comfort, repose, health, peace or safety of others within the limits of the city.
(Ord. No. 90, § 238.003, 1-7-1982)
Sec. 14-45. - Specific prohibitions.
The following activities are prohibited if they produce clearly audible sound beyond the property line of the property on which they are conducted:
The operation, between 10:00 p.m. and 7:00 a.m., of power tools, equipment, or machinery, on properties adjacent to residential properties.
The prohibitions of this section shall apply even if the sound level produced by a prohibited activity does not exceed the applicable level specified in the following section.
(Ord. No. 90, § 238.004, 1-7-1982)