Men are NOT Women!!
1566
signers.
Add your name now!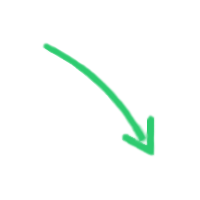 1566

signers.

Almost there!

Add your voice!
Maxine K.
signed just now
Adam B.
signed just now
Open petition to members of the Canadian media (and ALL other countries)

STOP the Name-Game - Men are NOT Women!!
A disturbing trend is recurring within news reports—something that is offensive, disrespectful to women and makes those reporting the "news" appear to be promoters of "fake news".

I refer to the newly-adopted media practice of describing men who assign themselves with a biologically false identity and reporting on them as if they are a woman. Media consumers deserve the facts, not nonsense.
A man dressing up as a woman is still a man. A man cosmetically and/or surgically altering his physical appearance is still a biological male. Stop discrediting yourselves and your profession.

A recent example involves a story reporting on a complaint made to the BC Human Rights Commission. The complaint focused on males identifying as women being invited to use the "women's" washroom at a government office, thus violating the protected rights of women. A biological male trans (Trans male) activist was pictured and quoted in the story. Despite the long hair and lipstick, the person in the picture is clearly male but the reporter referred to him as a "she", a description that would be confusing to any reader and diminishing the serious nature of the story. What the reporter should have done is simply referred to the person as a Trans male sex activist and used the pronoun associated with his biological reality – "he". This man is not a woman and is not a she.
We demand that you cease this disturbing practice. We, as consumers of the news, require reporters to deal in reality.

Be advised, biological males who are transitioning should be referred to as "trans males." Biological females who are transitioning are "trans female." Under no circumstance is a biological male to be referenced in any media report as a "woman." The same respect applies to calling a biological a female a "man." Pronoun use is determined by biological reality.
The collective arrogance of the media in striving to redefine the identity of women is at best disturbing; but the attempt to restructure societal norms to placate a few troubled males—and in so doing to erase the gains women have made—is unacceptable and will not be tolerated.

Do not jeopardize your profession by indulging in delusion, confusion and trendy-talk—parroting the rhetoric of a few trans activists—by doing so you make the important work of professional journalists untrustworthy; you reduce it to the status of propaganda.

Biological reality is immutable. The truth cannot be altered to suit delusional whims or to appease those who portray a fake identity.

Freedom to express yourself is limited to expression. It does not give anyone the right to appropriate another's protected rights, nor to project their delusions onto others, and demand that others agree to live and participate in their delusions. When news media accede to such fantasy demands, the media themselves become complicit in compelling the audience to accede, as well. And truth dies and so does our respect for those who report the news.
Please cease and desist from playing the name-game. Protect journalistic integrity.
—Canadians for the protection of women and reality.
For more information contact Kari Simpson, Executive Director Culture Guard.
Email cultureguard@gmail.com or Tel: 604 514-1614