Stop The Ministry of Education and Their Quadmolester Plan
20
people have signed this petition.
Add your name now!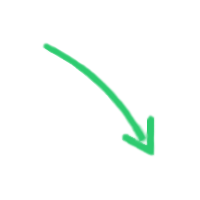 20

people

have signed.

Add your voice!
Maxine K.
signed just now
Adam B.
signed just now
ADD YOUR NAME TO THIS PETITION TO OPPOSE THE RE-IMPLEMENTATION OF QUADMESTERS NEXT YEAR. IT WILL BE SENT TO THE MINISTRY OF EDUCATION AND TDSB TRUSTEES. THE STUDENTS OF ONTARIO SAY NO.
As of late the Ministry of Education has announced plans to roll out the quadmester system once again Ontario-wide come September. They have callously and incompetently chosen to do so despite the government's promises that students will be vaccinated by September. As such we believe that the Ministry of Education is presenting a false dichotomy between public health and safety and the quadmester system, and have leaped to make the decision to re-implement them for the 2021-2022 school year in favour of their own administrative ease and public image as opposed to for the benefit of student interests or Covid safety. We understand this decision to be reprehensible and bloody- it condemns students and teachers to yet another year of suffering under the intense stress of quadmesters which have resulted in falling grades, worsening mental health, self harm and harm in the home being exacerbated, and a lack of educational fulfillment compounded by fears for university applications amidst all the failing the students under this inherently flawed system have been doing. The potential for all of those things to occur once more with increasing severity, even if we were all in person during the quads, rests with the government- and the students would like to know- How do they sleep at night? Would they themselves fancy taking a four hour class every day? Would they like to work harder than they ever have, and reap none of the benefits? Would they like to listen to a poor overworked teacher drone on, and internalize none of the supposed education they are receiving? Would they like to retreat into a depressive hole, and lose themselves among the mountains of work?
Their decision plainly reeks of a lack of empathy, and the mere mention of quadmesters returning evokes pure rage in the vast majority of students who have been made to suffer through that choice the first time round. The student body is by no means a monolith, but we are nearly unanimous on this issue. We refuse to take this injustice sitting down. We as secondary students are forgotten constituents- the government deems us unworthy of a voice because we are not of voting age, and they see no repercussions for themselves in exploiting us short of some parent complaints. Both our local board governments and the wider Ministry of Education have failed us. They have steadfastly failed to give us an audience and consult with students in any widespread and impactful way beyond their puppet student senates largely composed of overachieving brown nosers who are forced to work within the confines of what the TDSB or other regional Ontario school boards deem to be acceptable. The TDSB may disagree with the ministry's ruling, but they are enforcers of their decress who must understand their roles in so doing. In understanding that cruel reality, this is our attempt to express ourselves, to claw back any iota of individual power, and to let the government know that there are consequences to refusing to represent the interests of their constituents. Let it be known that this is a movement, and that continuing on the course towards quadmesters for the 2021-2022 school year would be a grave optics error. It would consequently be a failure even for the ministry's self serving purposes given the way in which the system has been so transparently devised to cover their asses. They have further radicalized an entire generation against themselves with their unfailing buffoonery, and we are beyond angry. Children also have a tendency to grow up, (seemingly unbeknownst to Mr. Lecce) and we can safely say that very few of us will ever be voting Tory in our wildest nightmares when the next elections come round. We will not remain silent, and will not settle for anything short of an outright public reversal on the issue of the quadmesters returning next year.
Around the world we have seen the implementation of more successful alternative systems, and we are receiving news that in all likelihood we will be vaccinated come September. If not, the start of school could simply be delayed for a month or so- we've seen them do it before. The educational loss of such a decision would be much better in the long run than the losses created by the return of quadmesters. Whatever the alternative, quadmesters are by no means a necessary evil- rather they are the preferred decision of a lazy and ageist government that has not been held accountable. We remember nothing we learn, we speed through it- quadmesters cram ten months of learning into a series of draining weeks. There is no excuse for quadmesters under these circumstances beyond the self justifying way quadmesters satisfy some of the ministry's own requirements which they imposed upon themselves by quantifying the quality of education by hours spent in a classroom and the most labour which could be expended by teachers for their buck. Quadmolester Stephen Lecce and his god awful ministry must be held accountable, and signing this petition is one step that you can take to prevent another year of agonizing quads being brought upon yourself or those you love.
BELOW ARE INCLUDED SOME EXAMPLES OF ALTERNATIVE MEANS OF STRUCTURING SCHOOL SYSTEMS THROUGHOUT THE GLOBE WHICH HAVE INTENDED TO WORK UNDER COVID CONDITIONS INCLUDING BUT NOT LIMITED TO:
*Note that none of these things are required were the vaccine rollout to be successful- this is merely to illustrate that quadmesters were never necessary or particularly safe initially and as such should never return under any circumstances.*
https://www.bbc.com/news/education-51643556
-British children resuming regular school schedules prior to the UK's vaccine rollout with bi-weekly tests, bubbling, strong ventilation and mandatory masks.
This approach was met with relatively poor results and a rise in cases, but many fewer than were anticipated, and much of that rise can be attributed to their diligent testing. We also experienced a marked rise in cases with our returns to in person quadmesters- so it does beg the question as to how effective our system is given how much more gruelling and intense it appears to be with regards to its intended commitment to safety.
-Austrian children return for half the week, swapping with their classmates for which cohort gets the longer portion of the week and continuing their subjects in the regularly structured manner.
(A governement understanding that children should not be expected to spend the same amount of hours in class, be it virtual or in person during a pandemic, and that more can be achieved by effective education in a short frame of time than useless long hours spent in class which are simply easy to tally, and already function within the ministry's idiotic credit earning framework.)
https://www.brookings.edu/blog/education-plus-deve...
-Danish pupils returning to regular school subject schedules in staggered groups throughout the day, the government having taken over libraries, parks, hotels and other community resources for additional space for students in isolated groups. Mandatory handwashing every hour or so.
https://www.asiapacific.ca/publication/covid-and-c...
-Certain regions with high community spread in Japan returned to school with much shorter days but regular courses and staggered bubbles, whereas other regions where cases were low returned more regularly.
The Japanese regional system understands how community spread is one of the greatest contributing factors to spread within schools and as such an overarching plan is not particularly practical for a nation as small as Japan- let alone the enormous province of Ontario.
What is notable is that very few school systems included all of the aspects of quadmesters at once:
- A substantial and disruptive change to the manner in which courses are structured
- Masks
- Ventilation
- Distancing
- Self reported screening
- Hand sanitizing
- Cohorts
- Online schooling even when there is also in person attendance
All these aspects when combined are unnecessary, and also ineffective. Other, more effective school systems tended to focus on a few of the aforementioned elements, and doing those things well. They acknowledged that there will be losses to time spent in class during a pandemic, and that forcing students to carry on while shouldering additional academic burdens which we will not ultimately remember or internalize, under the guise of preserving our education, is unwise.
Quadmesters also lacked a lot of the more successful features across the globe:
- Temperature screening
- Frequent and or mandatory testing of the student body
- Reduced time spent in class (when in person learning is possible)
- Regional awareness
- Little disruption to the structuring of subjects
- Staggered start times
- Outdoor learning or taking over community venues for additional space in colder countries
AN INDICATION OF THE FALLING ACADEMIC SUCCESS AND HAPPINESS RATES AMONGST STUDENTS SINCE THE BEGINNING OF THE PANDEMIC:
https://toronto.ctvnews.ca/students-report-more-an...
-The tentative result from one optional online survey the TDSB could be bothered to conduct:
*Note that those results can not be solely attributed to quadmesters, but nor can the factor of quadmesters be divorced from them.*
Chris Herhalt writing for CTV news said the following in his article linked above:
"When compared with similar surveys conducted last spring and three years ago, the number of pupils who said they were "happy all the time" declined 10 per cent, while the number of students reported chronic feelings of anxiety rose 16 per cent.
The number of students aged grade 7 to 12 reporting they are hopeful for the future has decreased 20 per cent in the past year."
VACCINE ROLLOUT INFORMATION WHICH IS CONTRARY TO THE QUICK DECISION TO RETURN TO QUADMESTERS
(Second article down)