STOP the merger of journalism and communications at Northeastern
210
signers.
Add your name now!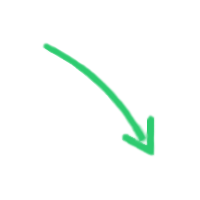 210

signers.

Almost there!

Add your voice!
Maxine K.
signed just now
Adam B.
signed just now
Northeastern University recently announced that it is considering merging its journalism and communications departments. CAMD Dean Xavier Costa explained his reasoning here.
As students, faculty, alumni and supporters of the School of Journalism at Northeastern, we strongly oppose the merger for several reasons:
1) Journalism and communications are not similar enough to be combined. While both include the dissemination of information, journalists produce fair, accurate and timely reporting for the benefit of the public. Those in the field of communications deliver messages for the benefit of their employer. Mixing the two disciplines will dilute the quality of both.
2) Journalism is a very unique craft. Good reporting requires a specific set of skills that mustbe taught by working journalists. The School of Journalism prides itself on its faculty, which is made up entirely of active professionals in the field. If a merger were to occur, academics who are not and have never been journalists would have the power to make decisions about the journalism program.
3) The School of Journalism at Northeastern has an excellent reputation on its own.Our j-students work at top media outlets around the nation and the world, including MSNBC, ABC, The Wall Street Journal, ESPN, The Boston Globe, Rolling Stone, Vogue and others. They consistently produce high-quality journalism outside of the classroom. Co-op employers are drawn to the good name that the School of Journalism has built for itself, and that name will be put in jeopardy should a merger take place.
4) The journalism department is small, close-knit and student-focused. With 12 accomplished instructors, the School of Journalism is able to provide a level of personal attention to each student that would be impossible in the case of a merger.
5) The last thing journalism students need is more core requirements.Dean Costa, in his statement, expressed the desire for CAMD to take on a more "interdisciplinary" approach and to establish a CAMD Core Curriculum. Journalism is inherently interdisciplinary. Journalists report on every topic on the world; politics, music, science, technology, sports, etc. For this reason, it's important that journalism students have "wiggle room" in their curricula to explore their passions. The School of Journalism affords them that room. Adding more core classes to the journalism program would hinder students' ability to find out what makes them tick as reporters.
6) The faculty of the two departments differ greatly. The School of Journalism is made up of journalists. The Communications Studies Department is made up of scholars. This presents several problems, one of which relates to faculty promotion and tenure. As professor Nick Daniloff said in an email, "We in the School of Journalism wish to be judged by journalist peers when we seek tenure and promotion. If the two departments are merged, any assistant professor who seeks tenure and promotion to associate professor would be judged on the first round of scrutiny by a bevy of academic scholars along with journalists."
7) A potential merger would not have the backing of the people directly affected. Northeastern's journalism faculty has declared itself unanimously in opposition to a merger. Journalism and comm. students alike are speaking out against it. Without the support of the affected parties, any merger would be doomed to fail. Collaboration must be organic - it cannot be effectively implemented from the top down.
--
We ask the Deans, Directors and Chairs of CAMD to respect the wishes of students and faculty by allowing the journalism and communications departments to remain separate entities for as long as they wish. Any collaboration between the two departments should come directly from department faculty, and should be the result of a sincere desire to work together - not of a forced merger from the college.
Links