Stop the UNSAFE bus station in downtown Novato at Redwood and Grant
440
signers.
Add your name now!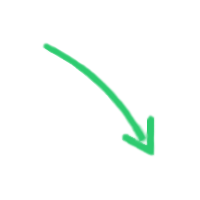 440

signers.

Almost there!

Add your voice!
Maxine K.
signed just now
Adam B.
signed just now
The new Novato City Council, lead by Mr. Lucan, Athas and new comer Josh Fryday has voted 3-2 to continue to build a new bus station at the existing downtown bus stop at Redwood and Grant. Pat Eklund and Pam Drew voted no. This new bus station will be capable of handling up to 60 buses per hour when the current peak is 6 buses per hour. Really?
We have discovered using the Freedom of Information Act that 106 bus drivers have declared this center platform design UNSAFE and filed their petition with the city of Novato and Marin Transit. We also discovered that San Francisco MUNI reviewed the same center platform weave design and immediately REJECTED the design as UNSAFE. Novato knows better than MUNI?
This UNSAFE design requires, mid-block red lights on each side of Redwood as well as reducing the turning lanes on Grant Ave. and DeLong by 100' and will cause significant traffic problems.
Our landscape designer has determined four redwoods will have to be removed. A fifth redwood may also have to be removed that has a double trunk and a circumference of 12'. These trees are heritage trees and have great aesthetic value for the entrance to the city of Novato and downtown Novato. The street name is Redwood, and these trees that are estimated to be 40 to 50 years old and have trunk circumferences of 7 to 10 feet. The landscape designer has also advised the root system of redwood trees that grow in a grove, like the ones we have in the island are massively intertwined. This makes extracting one or more trees out of a grove very difficult as it impacts the roots and structural stability of the other trees that are to remain.

Redwood trees also can absorb more carbon dioxide than any other tree on earth.
Novato city staff cancelled the one public meeting scheduled for the citizens of Novato for this project. This is the reason people are just finding out the issues. The one public meeting was part of the contract of the design consultant. A Novato city staff memo obtain states the meeting needed to be cancelled as TO MANY ISSUES WOULD BE RAISED BY THE PUBLIC.
The size, scope and cost of the transit facility is not supported by the ridership data from the MTA 2011 report. Much needed safety improvements have been delayed as the cost of this ambitious project escalates from 3 to 5 million dollars.
The purpose of this renovation, approved in 2010 by the city council, was to update the current bus stop and to fix key safety issues--providing safer pedestrian crossings and all requirements of the transit agency. The side platforms that have worked safely for 37 years would be maintained as well as save $1.5M of taxpayers dollars.
Please send council members an email or letter saying "Please use the city council approved and SAFE 2010 Redwood bus stop renovation now to handle current needs and safety issues. Stop the UNSAFE designed declared UNSAFE by 106 bus drivers.
Please also sign the online petition.