Stop the Legalization of Euthanasia
14
people have signed this petition.
Add your name now!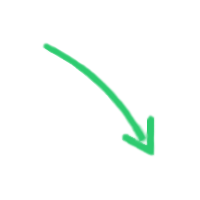 14

people

have signed.

Add your voice!
Maxine K.
signed just now
Adam B.
signed just now
Euthanasia(fromGreek:εὐθανασία; "good death": εὖ,eu; "well" or "good" – θάνατος,thanatos; "death") refers to the practice of intentionally ending a life in order to relievepainandsuffering.There are differenteuthanasia laws in each country. The BritishHouse of LordsSelect CommitteeonMedical Ethicsdefines euthanasia as "a deliberate intervention undertaken with the express intention of ending a life, to relieve intractable suffering".[2]In theNetherlands, euthanasia is understood as "termination of life by a doctor at the request of a patient". Euthanasia is categorized in different ways, which include voluntary, non-voluntary, or involuntary.Voluntary euthanasiais legal in some countries, U.S. states, and Canadian Provinces.Non-voluntary euthanasiais illegal in all countries.Involuntary euthanasiais usually consideredmurder.As of 2006, euthanasia is the most active area of research in contemporarybioethics.
Murderis the unlawful killing, withmalice aforethought, of another human, and generally this premeditated state of mind distinguishes murder from other forms of unlawfulhomicide(such asmanslaughter).As the loss of a human being may inflict grief upon the individuals close to the victim, and the commission of a murder is highly detrimental to the good order within society, most societies both present and in antiquity have considered it a most serious crime worthy of the harshest of punishment. In most countries, a person convicted of murder is typically given a long prison sentence, possibly alife sentencewhere permitted, and in some countries, thedeath penaltymay be imposed for such an act – though this practice is becoming less common.
In some countries there is a divisive public controversy over the moral, ethical, and legal issues ofeuthanasia. Those who are against euthanasia may argue forthe sanctity of life, while proponents of euthanasia rights emphasize alleviating suffering,bodily integrity, self-determination, and personal autonomy. Jurisdictions where euthanasia orassisted suicideis legal include theNetherlands,Belgium,Luxembourg,Switzerland,Estonia,Albania, the US states ofWashington,OregonandMontana,and, starting in 2015, the Canadian Province ofQuebec.
Efforts to changegovernment policiesoneuthanasiain the 20th century have met limited success in Western countries. Euthanasia policies have also been developed by a variety of NGOs, most notably medical associations and advocacy organizations. As of 2014, euthanasia is only legal in the Netherlands,Belgium, and Luxembourg.Assisted suicide is legal in Switzerland,Germany,Albania,Colombia,Japan and in the US states of Washington,Oregon,Vermont,New Mexico and Montana. Euthanasia was criminalized in Mexico,Thailand,Estonia, the Australian State of Northern Territory and the US State of California.