Stop the implementation of the Common Core Standards in Indiana
421
signers.
Add your name now!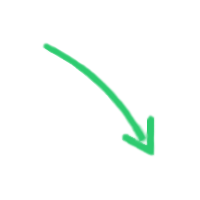 421

signers.

Almost there!

Add your voice!
Maxine K.
signed just now
Adam B.
signed just now
Through its Race to the Top program, the federal Dept. of Education is pushing the states to adopt the Common Core curriculum content standards in order to nationalize education. The federal Dept. of Education is also funding creation of national tests, curricula and instructional materials aligned with the Common Core. Indiana adopted this only 8 weeks after the national standards were released, without the approval of the legislature.

DID YOU KNOW…
That it isillegal for the federal Government to have any direction or control over curricula or instructional materials, so it is accomplishing this anyway by:
** coercing the states to adopt national Common Corestandards,
**funding the creation of national tests aligned with Common Core -- all of which will result in a national curriculum?
That the Indiana legislature never voted to adopt Common Core?
That Common Core has never been evaluated or piloted for its effectiveness?
That Indiana had to lower its state standards to align with Common Core?
That a state that adopts Common Core must accept the standards word for word?
That the Common Core English standards greatly diminish the study of classic literature, and may declare students "college-ready" when they read at a 7th grade level?
That the math standards in Common Core require that geometry be taught by an experimentalmethod never used successfully anywhere in the world?
That Common Core Standards are not "internationally benchmarked" and are admittedly designed to prepare students for nonselective two-year colleges, not four-year universities?
That Common Core has been estimated by a peer-reviewed study to cost $16 billion nationally?
That as part of the Common Core scheme, Indiana is building a massive, intrusive student database? lf lndiana participates in Common Core,Indianastudents' personally identifiable data will be vulnerable to sharing with any entity that audits or evaluates a Common Core program anywhere in the country and the consortia writing the national tests have agreed to turn over student-level data to the federal government.
We must take back control of our children's education from the federal Government! We believe legislators MUST voteto withdraw Indiana from Common Core and restore Indiana's superior standards.
For more information go to:
http://truthinamericaneducation.com/

Sponsor
Hoosier Moms against Common Core
Links