STOP the Harassment by LOP Security, change the traffic violation policies
92
people have signed this petition.
Add your name now!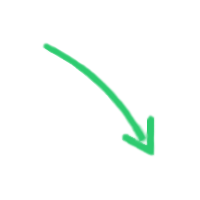 92

people

have signed.

Add your voice!
Maxine K.
signed just now
Adam B.
signed just now
Lakes of Parkway (LOP) Subdivision, Houston, Texas
Intolerable behavior and Harassment by LOP Security
We, the residents of Lakes of Parkway, are surprised and extremely concerned about the security measures adopted by the Lakes of Parkway HOA. There is a major surge in traffic tickets to the residents by the LOP security staff. We care as much about security and safety of the residents and love living in this community, but the way the security staff is checking, ticketing and behaving amounts to harassment. The security officers hired by the association have been constantly harassing the residents and guests of LOP residents. That will not be good for our community as some people may leave resulting in lower real estate valuations.
Many a times the ticket is wrongly given and when challenged they had to void the ticket. This shows thatresidents are considered guilty before being proved innocent. Also there are cases when they have given tickets for the residents not stopping at the stop sign for certain number of seconds. And sometimes the tickets have arrived at the resident's home without his knowledge of the violation. This is militaristic type of implementation or zero tolerance. Many residents believe that the officers are instructed by HOA to act in this manner.
The security staff should not be targeting people to catch as they do now by hiding at strategic locations. LOP residents have been issued tickets for driving 1 or 2 miles above speed limits. Residents who do make a stop have also been issued tickets with explanation that they did not make a full stop for certain amount of time! Some residents have been threatened and informed that their resident gate entry rights have been withdrawn due to the suspension of EZ tag due to the speeding or stop sign violations. Residents feel that it is not legal for the HOA to stop them from entering through residence gates while they are the owners of the home in LOP. There are numerous cases where the tickets are wrongly given and when challenged, they are voided. Many times, security management is unable to present the solid proof to show that the traffic rule was violated. This results in unnecessary waste of time and money. If the officer is doubtful, the benefit should go to the resident.
HOA management and security staff are taking the speed limits and stop signs to excessive lengths and many residents feel like they are living in a prison like environment. We are not living in a school zone or highly traffic or accident prone area where city police normally adopts such measures. Some cities in the US adopt such measures to improve their revenue stream. Residents feel that LOP management may have adopted excessive ticketing tactics to increase the revenue stream. If that is the intent, they should explain to the residents the situation.
Additionally when the officer is just standing for some time at a strategic situation so that he can give citations, he is not taking rounds of the community. That hurts security of the residents from another important angle. The officer should be on the move most of the time (except rest breaks) to see that nothing untoward is happening in the community in general and if any resident needs any help, he provides.
Some suggestions from the residents are
There are too many stop signs in our community. Management should review the need for so many stop signs. Some areas have very light traffic. Consider putting yield signs specially on T-junctions).
Car speed of even careful drivers can vary somewhat sometime (say within 5 miles). That should not be the reason for ticketing. Officer should catch intentional speeders.
The ticket amount of $250.00 is too high. It should be reduced to $150.00
Guest or vendor not following traffic rules should not be counted against residents. Residents do not have control over other's driving habits.
For repeat offenders ticket amount should be increased instead of voiding EZ tag. EZ tag is ordered by the residence – it is not given by LOP management to the resident. Entry to the subdivision through the residence gate is a fundamental right of a homeowner in the subdivision. In no-circumstance EZ tag of the residence should be disabled for the entry. Residents waiting in long guest lines during school or work ours and not being able to gain easy and fast access to the subdivision (and hence their home) in an emergency type situation can create many problems for the management.
Lakes of Parkway was a very peaceful and pleasant neighborhood, however with all these threats and harassment, it has become very difficult to live peacefully. Management policies and restrictions as well as harassment by security officers are affecting this peaceful community.
PLEASE SIGN THIS PETITION TO INFORM LOP HOA AND MANAGEMENT TEAM THAT YOU ARE CONCERNED ABOUT THE HARASSMENT ISSUE AND THE TRAFFIC TICKET RULES AND THEY NEED TO RE-EVALUATE POLICIES AND PROCEDURES TO MAKE CHANGES. PLEASE SIGN THE PETITION AND PUT YOUR ADDRESS IN THE COMMENT SECTION IF POSSIBLE. THANKS