STOP THE GAS STATION AND LIQUOR STORE
1318
signers.
Add your name now!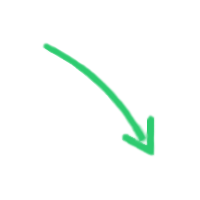 1318

signers.

Almost there!

Add your voice!
Maxine K.
signed just now
Adam B.
signed just now
We, the undersigned residents, are in opposition to the proposed development of a Gas Station and Liquor Store at the main entrance of Durham Lakes Golf and Country Club at the intersection of Virlyn B. Smith Road and Durham Lakes Parkway. This retail development will have a negative impact on our property values and quality of life. The negative impacts include but are not limited to:
1. INCREASED TRAFFIC ON DURHAM LAKES PARKWAY - traffic from these retail businesses will enter and exit onto Durham Lakes Parkway because there is no means of access from Virlyn B. Smith Road. This will be the only gas station within a 3 mile radius that has only one point of entry. Durham Lakes Parkway has an island at the intersection so getting into and out of the gas station will require the driver to make a U-turn when exiting the gas station. In addition, tanker trucks will hold up traffic because of the narrow entryway. This intersection is already challenging during the Renaissance Festival and will only get worse with the addition of a gas station and liquor store.
2. RETAIL BUSINESSES WILL BE LOCATED IN A FORMERLY RESIDENTIAL ZONE - the zoning on the proposed development site was changed in the early 2000's because the Sales Office for Durham Lakes Golf and Country Club was to be constructed in this area. This plan fell apart during the 2008 economic downturn and remained undeveloped until a "FOR SALE" sign was posted in 2018. This necessary change from Planned Development (PD) to Commercial never envisioned creating a retail sales area less than 100 feet from a home. The proposed retail stores violate every principle of having a "Planned Development". A gas station and liquor store were not in the original Development Plan. There will be no buffer zone between our homes and the purchasing of gas and liquor.
3. ENVIRONMENTAL IMPACTS AND HEALTH CONCERNS - gas stations create undesirable fumes that will reduce the air quality in our community. Vehicles entering and exiting the gas station will cause noise pollution during day and nighttime hours due to loud music and loud cars while poisoning the air when pumping gas. There are many well known environmental hazards for residents located in close proximity to gas stations. These hazards include:
a. The buildup of ground level ozone in contact with vehicle emissions. This change in ozone level is linked to respiratory issues that include higher incidents of asthma in children, low birth weight, and cancer.
b. Benzene is poisonous, and is a byproduct of gasoline vapors. Air levels of these carcinogenic toxins is increased during pumping gas, refilling storage tanks, evaporation and spillage onto the ground. Exposure to these toxins has been linked to brain, kidney and lung damage in children.
c. There are currently 3 gas stations within 1.9 miles of the planned gas station, and 6 gas stations within 2.9 miles. All 6 gas stations are in a mixed-use zone and none of them are in a Planned Development.
4. LIQUOR STORES CREATE UNDESIRABLE FOOT TRAFFIC AND INCREASES CRIME - a liquor store will attract foot traffic that may wander into our community and increase the probability of break-ins and muggings. Police reports have indicated that a substantial amount of crime occurs at gas stations where people meet up for drug deals and other criminal activity. Increased crime (shootings, muggings, vehicle theft, etc.) means a decrease in property values because many prospective home buyers shy away from crime ridden communities. Most current residents moved into our community because it is perceived as a "safe" community to live, work and play.
5. OTHER NEGATIVE IMPACTS OF RETAIL ESTABLISHMENTS IN RESIDENTAL COMMUNITIES - a large percentage of gas station sales come from non-gas purchases. Gas stations not only sell gas but also fast foods, snacks, sodas, beer and cigarettes. This gas station will be within walking distance to many youth in the area and could become a hangout because of the non-gas sales items. The packaging for this type of sale will cause increased littering around the main entrance of Durham Lakes. This is currently a problem which will only get worse if more traffic and people are attracted to this area. We see non-residents on a daily basis driving through our community and throwing trash from moving vehicles. We don't want to double down by supporting retail development in our community.
This is not the kind of community you thought you were buying into when you purchased your home if this development is allowed to proceed. Please sign this petition and urge your friends, neighbors and family to also sign and support this effort to STOP THE GAS STATION AND LIQUOR STORE.