Stop the FDA from banning flavored e-liquids in the United States
34
people have signed this petition.
Add your name now!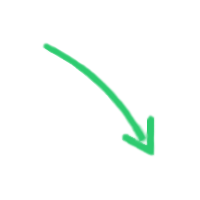 34

people

have signed.

Add your voice!
Maxine K.
signed just now
Adam B.
signed just now
The Food and Drug Administration has given 95% of e-liquid manufacturers and device manufacturers a "Marketing Denial Order" (MDO) from the Pre-Market Tobacco Application (PMTA) process. This is purely due to negligence of the Food and Drug Administration and their attempt at banning flavored e-liquids
What is the problem?
The Food and Drug Administration (FDA) stated that all products on the market as of August 8th, 2016 (but after February 2009) are required to submit a Pre-Market Tobacco Application (PMTA), that the FDA will then approve or deny products based on the safety of each product as well as their marketing tactics.
The PMTAs were due for vapor products on September 9th, 2020 after receiving a four month extension due to the COVID-19 pandemic. A single PMTA can cost between $117,000 and $466,000 per product.
Now, for cigarette companies, that isn't a huge issue. Cigarette manufacturers such as Phillip Morris and R.J. Reynolds can afford to do this, plus, they usually are only submitting one or two cigarettes. Once one cigarette is approved, they can sell them in the 20 count packs or in a carton.
For e-liquid manufacturers and device manufacturers, this is outrageously too expensive. Let's take flavor A. Flavor A is made in a 15mL, 30mL and 60mL bottle size, and offered in 0mg, 1.5mg, 3mg, 6mg, 12mg, 18mg, 24mg, 35mg (salt nicotine) and 50mg (salt nicotine). In order to submit this one flavor, they have to do it in this way:
Flavor A: 0mg 15mL, 1.5mg 15mL, 3mg 15mL, 6mg 15mL, 12mg 15mL, 18mg 15mL, 24mg 15mL.
Flavor A: 0mg 30mL, 1.5mg 30mL, 3mg 30mL, 6mg 30mL, 12mg 30mL, 18mg 30mL, 24mg 30mL, 35mg 30mL, 50mg 30mL.
Flavor A: 0mg 60mL, 1.5mg 60mL, 3mg 60mL, 6mg 60mL, 12mg 60mL, 18mg 60mL, 24mg 60mL.
These are ALL separate PMTAs and ALL have to be submitted for approval. For one flavor with these options, it would cost between $2,691,000-$10,718,000. Ten million dollars for ONE flavor at the highest.
Imagine if your small business had to pay $10 million to sell a product. Imagine if your small business had to pay $10 million for a product that you make in house.
This is the reality for e-liquid manufacturers and device manufacturers. Most e-liquid manufacturers have between 3 and 20 flavors, available in various bottle sizes and nicotine levels. Most device manufacturers have between 5-50 devices as well as several coil options for each device. Imagine spending billions of dollars for you product, just for it to be denied by the FDA because they didn't review the paperwork.
Let's also chat quickly about definitions.
Tobacco: a plant, a leaf, smoked in the form of cigarettes, cigars, pipe tobacco and hookah, or used in smoke-free alternatives such as chew and snuff.
Nicotine: a chemical stimulant found in tobacco leaves, plants of the nightshade family and certain vegetables.
Nicotine does not equal tobacco. If that were the case, then nicotine gums and patches would be considered tobacco products. E-liquids do not have a tobacco leaf attached to them and therefore should not be considered a tobacco product, like the FDA wants it to be.
Nicotine, while it can be toxic at high levels of usage, is a non-carcinogenic chemical that has been found to help people with Parkinson's Disease, Attention Deficit Disorders and other neurological conditions, as nicotine can promote neuron survival.
Why is this a problem?
95% of vape shops are small businesses. These are people in your community who created a small business that impacts your communities in a positive way by helping people quit smoking cigarettes or use of tobacco products. E-liquid manufacturers and device manufacturers are small businesses as well! The crushing cost of a PMTA can eliminate small businesses in your area. Alongside the small business route, people within our communities rely on e-liquid manufacturers to supply the correct dosage of flavoring and nicotine, and rely on vape shop to supply them with their vaping needs.
The FDA had one year (September 9th, 2020 to September 9th, 2021) to review and process PMTAs. On September September 2nd, 2021, they sent out over 55,000 Marketing Denial Orders (MDOs) to e-liquid and device manufacturers, because they did not spend the whole year reviewing products. There are currently (as of 10/22/2021) there are at minimum 3 lawsuits requesting for a temporary stay of e-liquid and device products as the FDA did not take their time with reviewing the PMTA process and instead released MDOs to all of these companies.
This causes a significant issue for several reasons:
1. People who are using e-cigarettes/vapor products to stay away from smoking will lose access to vapor products and therefore may return to smoking.
2. Small businesses throughout the United States will have to close their doors. We've already seen a spike in unemployment due to the COVID-19 pandemic, and this would add more people to unemployment.
3. The sake of public health is at risk. We know that smoking kills 480,000 people annually according to the Center of Disease Control (CDC). Daily, 1,300 people die due to smoking-related illnesses. Legal vapor products have not caused death.
What about the kids? The FDA is trying to protect them!
The vaping community does not want to see minors (under 21) utilizing vapor products by any means. This industry was created by ex-smokers who use vapor products to stay away from cigarettes, cigars, chew, snuff, hookah and pipe tobacco. The FDA states that the vaping community "targets youth" by using "colorful packaging." Alcohol has colorful packaging and have even seen brands utilize cartoon characters such as Spongebob (https://untappd.com/b/oceanside-brewing-company-spongebob-beer-pants/20470420). For some reason, that is totally acceptable, but a pink box is "targeting children." The FDA can create several other ways to mitigate youth usage, but as we all know, prohibition is NOT the answer. Here are some ways that the FDA could stop youth usage without destroying a multi-billion dollar industry:
1. Provide federal I.D. scanners to all vape shops and smoke shops. Every customer that enters the store, whether they are purchasing products or not, is required to show their I.D. and have it scanned. If the person is under the age of 21, they are required to leave the facility immediately.
2. Remove vapor products from gas stations, convenience stores, grocery stores, pharmacies, tattoo shops and other places that are not a dedicated vape shop or smoke shop. The Food and Drug Administration has reported that from January to October 2019: 49.9% of youth purchase vapor products at a gas station, 21.44% go to a convenience store, 11.13% go to a grocery store, 8.91% go to a smoke shop (also carries cigarettes, cigars, pipe tobacco, etc.), 6.27% go to a vape shop (strictly sells vapor products) and 2.08% go to a liquor store/beer distributor. Nearly 72% of all youth purchases happen at a gas station or convenience store.
3. Eliminate 3rd party sellers such as Amazon, Ebay, Alibaba, and the like from selling vapor products. These sites do not require age verification and therefore allow youth to purchase.
These three simple ideas would allow for adult users to continue utilizing vapor products while ensuring youth do not get their hands on the products as easily.
Alongside this information, we do not ban flavored alcohol. Next time you are at your local liquor store or beer distributor, look at all of the flavored alcohols there are. White Claws, Smirnoff, Pinnacle...all flavored alcohols that kids also can get access to and cause significantly more harm to themselves, whether it be drinking too much and needing their stomachs' pumped, whether it be drinking and driving, or whether it be some form of assault, alcohol causes significant health risks and problems, but are legal.
"In 2019, 7.0 million young people ages 12 to 20 reported that they drank alcohol beyond "just a few sips" in the past month." (https://www.niaaa.nih.gov/publications/brochures-and-fact-sheets/underage-drinking)
In comparison, "about 11% of high schoolers and 3% of middle schoolers said they had vaped in the 30 days prior to taking the survey—far below the 20% and 5% who said so last year, respectively." A significant drop in youth usage from 2020 to 2021, according to the CDC.
There is no data stating that vaping is better than smoking, is there?
YES! There is. Several studies, actually. Here are some links:
1. https://www.rcplondon.ac.uk/projects/outputs/nicot...
The Royal College of Physicians has shown that vaping products are 95% less harmful than cigarettes are.
2. https://www.nejm.org/doi/10.1056/NEJMoa1808779
The New England Journal of Medicine states that e-cigarettes are a better smoking cessation tool than traditional nicotine replacement therapies such as nicotine patches or gums.
3. https://www.sciencedirect.com/science/article/pii/...
Journal of the American College of Cardiology states that within one month of switching from traditional cigarettes to electronic cigarettes creates a significant improvement in vascular health.
4. https://www.cancerresearchuk.org/about-cancer/caus...
Cancer Research UK states that vapor products do not cause popcorn lung. Diacetyl has never been linked to e-cigarettes and popcorn lung, and all U.S. e-liquid manufacturers do not use diacetyl in their e-liquids.
5. https://www.prnewswire.com/news-releases/electroni...
Dr. Polosa states: "Quitting smoking is a key strategy not only to prevent the onset of COPD but also to stop its progression to more severe disease stages. Given that many COPD patients continue smoking despite their symptoms, the electronic cigarette could be an effective and safe alternative to the tobacco cigarettes also in this vulnerable population. Over an observation period of 3 years, only two patients (8.3%) relapsed to cigarette smoking, and both patients were dual users,"
Why isn't the U.S. doing research on vapor products?
The United States hasn't done any active research to my knowledge on e-cigarettes. There is no "reason" necessarily, but in speculation, I would assume that the U.S. does not want to do research due to the Master Settlement Agreement, in which the U.S. receives funds from tobacco companies such as Phillip Morris and R.J. Reynolds. The Master Settlement Agreement (MSA) requires Big Tobacco to pay settling states billions of dollar annually as well as put tight restrictions on marketing. The states make too much money, and a decline in cigarette sales means a decline in money to the states.
That being said: this is my personal opinion on why the U.S. is not doing research, but nothing has been confirmed on what the reason is for not doing research.
Now what do we do?
1. Sign the petition and send to friends and family! We need to see change, and that can happen with your help!
2. Get involved with advocacy! CASAA (https://casaa.org/) is a free, non-profit organization that fights on the local, state and federal level for vaping rights and regulations!
3. Visit your local vape shop! These small businesses need your help! Buy a pack of coils from them, get a bottle of e-liquid, talk about devices, keep the small businesses going!
4. Continue education! Vape shop employees are some of the first line individuals to get information about vapor products, information on the FDA and CDC, and want to share that information with anyone who asks!
5. Reach out to your local and state representatives. These people have a direct say in what is going on. To find you local and state representatives: https://www.house.gov/representatives/find-your-re... enter your zip code!
Keep on fighting, the United States cannot ban a multi-billion dollar industry that shows a great benefit to public health.