STOP THE EVICTION OF ELDERLY WOMANS GRANDSON WHO IS HER CARER FROM EAST KILBRIDE GYPSY TRAVELLER SITE
39
people have signed this petition.
Add your name now!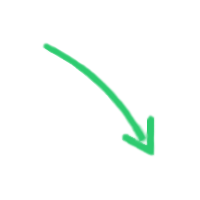 39

people

have signed.

Add your voice!
Maxine K.
signed just now
Adam B.
signed just now
SOUTH LANARKSHIRE COUNCIL ENFORCING an EVICTION on EK OLDEST MATRIARC in Travelling Community on Travelling Peoples Caravan Site
90 yr old Dementia and Crippling Arthritis and Severe Angina
Both her Daughter and Nephew Attempting To Care And Be Beside Mrs Eileen Price a Resident of EK Travelling Peoples Site And Extremely Well Know Member Of EK Communuty As A Whole
South Lanarkshire Council Appointed Spokes Person And Manager Of Site Mr Irvine advises Me in Recorded and Witnessed Fone Conversation Yesterday That Legal Steps Have Been Taking to Firstly Install Huge Stickers On Mr Sean Prices Caravan Mrs Eileen Prices GRANDSON AND ALSO Miss Maureen Prices Caravan Who Both Family Members Face In LEGAL TERMS perminant Evictions at COST To Themselves
This to me at best breaches MRS EILEENE PRICES BASIC HUMAN RIGHTS TO FAMILY LIFE NOT TO MENTION HER RIGHTS TO XARE IN COMMUNITY PREVENTING HER FROM HAVING TO BE PUT IN LOCAL AYTHIRITIES CARE HOME MOVING FORWARD BY BASIC NATURE OF ALL HER HEALTH CONDITIONS THEY ONLY GET WORSE AND LIVING ENTIRELY ALONE WITH NO IN SIDE RUNNING WATER OR INSIDE THE TOILET THIS OLD WOMANS RIGHT TO MAINTAIN HER WAY OF TRADITIONAL LIFE DEPENDS SOLELY ON ONGOING CARE FROM ONE OR OTHER FAMILY MEMBER.
I ADVISED SOUTH LANARKSHIRE THIS MORNING THAT AT WORST THEY MUST CHOOSE ONE OF THE FAMILY MEMBERS AND GIVE OFFICIAL PERMISSION IN WRITTING TO ETHER MY NEPHEW OR MYSELF OR MY BROTHER TO ALLOW THEM TO HAVE A SMALL CARAVAN BESIDE MRS PRICE CARAVAN TO SLEEP OVER UN ORDER THAT THIS EXTREAMELY VUNERABLE OLD LADYS FULL TIME NEEDS ARE BEING MET.
I PLAN TO PETITION AND GET SIGNATURES TO THIS EFFECT
I ALSO ADVISED SOUTH LANARKSHIRE COUNCIL THAT IT DOESTNT MATTER TO ME WHICH FAMILY MEMBER IS THERE TAKING CARE AND KEEP MRS PRICE SAFE AND WELL TO ME JUST PICK ONE AND MAKE OFFICIAL OR TO SOURCE A SUITABLE PROPERTY COUNCIL HOUSE IN WHICH A FAMILY MEMBER INCLUDING MRS PRICE CAN PARK THERE CARAVANS BESIDE AND ROOM FOR ALL THERE VEHICLES COS COUNCIL CANT EXPECT THEM TO GET RID OF THERE CARAVANS OR PAY STORAGE ALSO HOUSE MUST SUIT ALL MEDICAL NEEDS OF ENTIRE FAMILY NEEDING HOUSED TOGETHER
AS HAVE A RIGHT TO FAMILY LIFE IN KEEPING WITH TRADITIONS AND CULTURE.
THIS IS THERE DUTY SOUTH LANARKSHIRE COUNCIL HAVE THIS DUTY MRS PRICE HAS LIVED IN EK OVER 30 YRS.
W HAVE TAKEN LEGAL ADVISE AND ACTIONS ARE BEING RAISED BY HUMAN RIGHTS EXPERTS IN MANY FIELDS. A MOVEMENT IF EXTREAMLY WILLING ACTIVIST EXCEPTIONALLY WELL READ ON THIS SPECIF AREA WERE BASIC HUMAN AND EQUALITY RIGHTS ARE BEING BREACHED ON NUMBER OF LEVELS THIS WOULD NEVER BE EXCEPTED IN NON GYPSY COMMUNITY.
PLEASE SHARE MRS PRICE DESERVES IN HER GOLDEN YRS TO LEAVE THIS WORLD IN KEEPING WITH HER TRADITIONS AND BELIEFS. PM PLS FOR ANY MORE INFO
MADE HEALTH CARE PROFESIONALS FULKY AWARE OF THIS SITU THIS MORN RECORDED ON SYSTEM.