Stop the DCDSB from moving our grade 7-8 Students to High School
49
people have signed this petition.
Add your name now!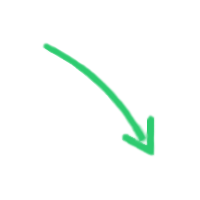 49

people

have signed.

Add your voice!
Maxine K.
signed just now
Adam B.
signed just now
November 2016

Dear DCDSB, the Durham Catholic School Trustees and the Whitby Secondary School Review Committee,
At the conclusion of the planning meeting on October 18, 2016 held by the Durham Catholic District School Board and the Town of Whitby, we as parents of children in the board are opposed to the solutions proposed to deal with declining secondary enrollment. More specifically, we do not agree with the proposed solution of grade changes in order to fill the secondary schools.
The Durham Catholic District School Board has identified a grade change as one of the best ways of dealing with empty space in the secondary schools, particularly at All Saints Catholic Secondary School. This would require all grade 7 and 8 students currently in Catholic elementary schools in Brooklin to attend All Saints Catholic Secondary School as early as 2017-2018. We completely disagree with this decision. We feel that this would negatively impact both our children and our community in a variety of ways.
Removing grade 7s and 8s from the elementary schools impacts these students and does not benefit them or our community. Firstly, we feel that 11 and 12 year-old students would be negatively impacted by exposure to issues that arise in high school, which require a level of maturity that these young students have not yet developed. Removing intermediate students from their elementary schools is also disadvantageous as students will lose the opportunity to be mentors and leaders in their elementary school community when they are in the senior grades; this does not only impact grade 7s and 8s, but also has a negative impact for FDK, primary, and junior student who benefit from this leadership and from programs such as reading buddies. Younger students may be intimidated by high school students, and may feel uncomfortable in a secondary school setting. They may also face bullying by students who are a great deal older and more mature than them.
In addition, families of grade 7 and 8 students would face hardship due to longer and more complicated transportation times and distances, as they will no longer be able to attend the elementary school closest to home. Some parents rely on older elementary-school students to assist in transportation of younger students to and from school; these parents would have to find alternate arrangements.
As parents, we are extremely concerned about the negative impact the Durham Catholic District School Board's proposed changes will have on our children, our families and the community as a whole. We implore you to consider our strong opposition to these changes and ask that you take immediate action in order to ensure that these proposed changes DO NOT take place. If these changes do take place, many of us will likely transfer to the public board, where the 7-12 model does not exist.
Thank you for your time and your attention to this urgent matter.
Best regards,
Concerned parents of Brooklin