Stop the Cuts to Public Services in Ontario
27
people have signed this petition.
Add your name now!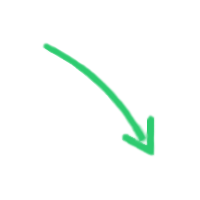 27

people

have signed.

Add your voice!
Maxine K.
signed just now
Adam B.
signed just now
Who We Are

The Rights of Non-Status Women Network (RNSWN) is an organized, grassroots collective of 58 non-profit agencies and service providers, in addition to numerous individual community members in Toronto, Ontario. Our mandate is to address barriers to services and resources faced by non-status women through coordinated public education, knowledge exchange, and advocacy for the purpose of systemic change. We believe that all people—whether they are migrants or not and whether they have status or not—deserve to have their essential needs met and their human rights upheld so that they can live safe and dignified lives.
Our Assessment of the Ontario Provincial Budget
With Bill 100, the Conservative government delivered a record-high budget in 2019, despite extensive cuts to many necessary social services as well as funding that fails to even keep pace with inflation for others. RNSWN is strongly opposed to all failures to adequately fund public services. These cuts hurt the vulnerable among us most of all, including people already marginalized because of factors including poverty, race, gender, age, disability, and lack of status. We also know that gouging public services only leads to further, more urgent expenditures down the road as our province is forced to reckon with the negative consequences of people not having access to necessary resources.
The lack of prior community consultation regarding the development of the budget bill is especially concerning. The very people who will be most affected have not had sufficient opportunity to explain their needs so that the government can develop a budget that meets them. RNSWN is particularly, but not exclusively, concerned about the following government proposals contained in the budget and elsewhere:
Funding cut to Legal Aid Ontario of 30% for 2019 and a 35% cut for 2020, including a cessation of provincial funding for immigration and refugee law services;
Increases to class sizes and removal of elementary and secondary teaching positions and programs;
Cuts to health care budget, including decreases to OHIP and public health programs, cancellation of planned mental health funding, cessation of funding for College of Midwives and overdose prevention sites;
Reduction in environmental protection regulations, elimination of the provincial environment commissioner, and cancellation of tree planting programming;
Decrease of approximately 50% to funding for Indigenous Affairs and cuts to the Anti-Racism Directorate;
Elimination of the Ontario Child Advocate position;
Cuts of approximately 50% to Ontario Library Services;
Change the definition of disability for ODSP to be more restrictive and changing rates of deduction from employment income in a way that will lessen the income of anyone on OW or ODSP earning more than $500 monthly from employment; and,
Eradication of the Criminal Injuries Compensation Board.
Recommendations
RNSWN recommends that the provincial government take the following steps immediately, before Bill 100 passes a second reading:
Engage in meaningful public consultation with affected communities (including racialized, migrant, and low-income people) regarding significant budgetary cuts, particularly those listed above;
Revise the provisions of the 2019 budget in Bill 100 with a mind to maintaining and enhancing public services that promote the well-being of all residents of Ontario rather than cutting them; and,
Make a commitment to improve public services in the future and to continue funding services that help people to meet their essential needs and that protect people from structural inequality, violations of their legal rights, and environmental destruction.
This assessment and these recommendations have been specifically endorsed by the RNSWN members listed below. If you wish to discuss any of these issues at any time with RNSWN, please contact us at rightsofnonstatuswomen@gmail.com
Yours truly,
Rights of Non-Status Women Network
April 30, 2019
Endorsements
Springtide Resources
Colour of Poverty - Colour of Change (COP-COC) and;
Chinese and Southeast Asian Legal Clinic (CSALC).
Amnesty International, University of Toronto
Jane-Finch Action Against Poverty
Ontario Council of Agencies Serving Immigrants
FCJ Refugee Centre
South Asian Legal Clinic of Ontario
The Centre for Spanish-Speaking Peoples Legal Clinic
Millennial Womxn in Policy
Willowdale Community Legal Services
Cornelia Mazgarean, Lawyer
Rupaleem Bhuyan, Professor, University of Toronto
Deepa Mattoo, Lawyer
Gitanjali Lena
Jade Wallace, Licensed Paralegal
Joe Myers, Lawyer
Gillian Reiss, Lawyer
Diana Da Silva, MSW
Nir Gepner, Lawyer
Rola Hamdan, Licensed Paralegal
Mark Laliberte
Eleanor Lawrie
Aruna Boodram, Licensed Paralegal
Helen Brown
Hana Shafi
Cathy Schmidt
Kathryn Tomko Dennler
Rechev Browne
June-Etta Chenard
Maria Meindl, Writer, PhD Candidate at University of Toronto
Daniel Karasik, Writer
Karli Woods
Jackie Boyce, MSW
Luin Goldring, Professor of Sociology, York University
Varka Kalaydzhieva
Laurie Wallace
Stephanie Piovesan, Sociology Graduate Student, Brock University
Bernice Booth, Public Relations, City of Welland
Michael Woods, Woods Electric Contractors