Stop the creation of traveller sites in Barton Le Clay
171
people have signed this petition.
Add your name now!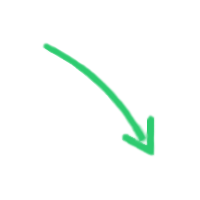 171

people

have signed.

Add your voice!
Maxine K.
signed just now
Adam B.
signed just now
Central Bedfordshire Council's (CBC) Sustainable Communities Overview & Scrutiny Committee is currently in the process of considering 35 sites across Central Bedfordshire for the allocation of permanent Gypsy & Traveller sites. On the 28th February 2013, CBC will be drawing up a shortlist of sites from the current 35 sites already identified. TWO OF THE 35 SITES ARE IN BARTON-LE-CLAY, and one is very close to our boundary (adjacent to The Grove Restaurant, A6 Bedford Road). The two Barton sites are located at Luton Road (agricultural field next to Parish Council Sports Ground) and Faldo Road (agricultural land to the rear of the track which leads to The Mill). Both of these sites are within the GREEN BELT and are currently designated Greenfield sites. The government directive states that "traveller sites in the Green Belt are inappropriate development" and that "Green Belt boundaries should only be altered in exceptional circumstances". However, the directive also states that "if a local planning authority wishes to make an exceptional limited alteration to the defined Green Belt Boundary (which might be to accommodate a site inset within the Green Belt) to meet a specific identified need for a traveller site, it should do so only through the plan-making process". CBC has already made their views very clear on this subject. They have stated that they are within the "plan making process" and therefore could adjust the Green Belt boundaries to accommodate the need for Gypsy & Traveller pitches in Central Bedfordshire.

CBC have tried to get this through on the quiet but now it is up to us to take a stand and stop this happening.

This objection relates to the inclusion of Site 15 and 16 at Barton-Ie-Clay to house a proposed Gypsy and Traveller Site. This objection is made on Planning grounds and the specific circumstances of the sites.
                           
Green Belt                       
                           
Green Belt policy is long established and has been one of the great success stories of modern planning in the UK. The recently published (March 2012) national Planning Policy Framework (NPPF) sets out the Governments policy and position in relation to planning. The option of siting a site within a Green Belt has to be considered in light of Section 9 of the NPPF. This advises that:

Paragraph 80 advises that "The Government attaches great importance to Green Belts. The fundamental aim of Green Belt policy is to prevent urban sprawl by keeping land permanently open; the essential characteristics of Green Belts are their openness and their permanence.

Green Belt serves five purposes:
●    to check the unrestricted sprawl of large built-up areas;
●    to prevent neighbouring towns merging into one another;
●    to assist in safeguarding the countryside from encroachment;
●    to preserve the setting and special character of historic towns; and
●    to assist in urban regeneration, by encouraging the recycling of derelict and other urban land.   

Once Green Belts have been defined, local planning authorities should plan positively to enhance the beneficial use of the Green Belt, such as looking for opportunities to provide access; to provide opportunities for outdoor sport and recreation; to retain and enhance landscapes, visual amenity and biodiversity; or to improve damaged and derelict land".

The sites in question are already within Green Belt land with the boundaries already established. The proposal is contrary to the five purposes of the Green Belt.

Pargraph 84 advises "When drawing up or reviewing Green Belt boundaries local planning authorities should take account of the need to promote sustainable patterns of development. They should consider the consequences for sustainable development of channelling development towards urban areas inside the Green Belt boundary, towards towns and villages inset within the Green Belt or towards locations beyond the outer Green Belt boundary".

The village of Barton-le-Clay is not an urban area and the Council in line with Policy should be channelling the site towards a sustainable location within an urban area rather than a Green Belt location in a village which lacks sustainability in terms of transport accessibility or services.

Paragraph 87 advises "as with previous Green Belt policy, inappropriate development is, by definition, harmful to the Green Belt and should not be approved except in very special circumstances" while paragraph 89 advises "a local planning authority should regard the construction of new buildings as inappropriate in Green Belt. Exceptions to this are:
●    buildings for agriculture and forestry;
●    provision of appropriate facilities for outdoor sport, outdoor recreation and for cemeteries, as long as it preserves the openness of the Green Belt and does not conflict with the purposes of including land within it;
●    the extension or alteration of a building provided that it does not result in disproportionate additions over and above the size of the original building;
●    the replacement of a building, provided the new building is in the same use and not materially larger than the one it replaces;
●    limited infilling in villages, and limited affordable housing for local community needs under policies set out in the Local Plan; or
●    limited infilling or the partial or complete redevelopment of previously developed sites (brownfield land), whether redundant or in continuing use (excluding temporary buildings), which would not have a greater impact on the openness of the Green Belt and the purpose of including land within it than the existing development".

The provision of a travellers site here is still inappropriate development and is not one which meets any of the criteria. The site should be located on brownfield land in an urban area as policy requires and the Green Belt should be protected in line with National Policy. Both sites are set within open countryside and are currently in use as farmland.

Loss of Farmland

The NPPF sets out in paragraph 110 "that in preparing plans to meet development needs, the aim should be to minimise pollution and other adverse effects on the local and natural environment. Plans should allocate land with the least environmental or amenity value, where consistent with other policies in this Framework". While in paragraph 111 it advises "planning policies and decisions should encourage the effective use of land by re-using land that has been previously developed (brownfield land), provided that it is not of high environmental value. Local planning authorities may continue to consider the case for setting a locally appropriate target for the use of brownfield land". While in paragraph 112 it advises "local planning authorities should take into account the economic and other benefits of the best and most versatile agricultural land. Where significant development of agricultural land is demonstrated to be necessary, local planning authorities should seek to use areas of poorer quality land in preference to that of a higher quality".

No assessment of the land quality has been undertaken and it is clear that there are other urban and more appropriate sites for the site to be located on and the proposal is clearly contrary to the policy of the NPPF.

Catering for Sustainable Travel - Reducing Reliance on the Car

No transport audit has been prepared or assessment of the sites sustainable transport credentials has been undertaken or prepared and published. It is completely unacceptable and contrary to section 4 of the NPPF to try and promote these sites without basic assessment work.

The sites are not suitable or sustainable and rely on car based travel. This is clearly inappropriate and unsustainable and contrary section 4 of the NPPF.

- Flood Risk

Despite investment in flood alleviation the sites currently are prone to flooding in heavy rain. Other sites within the search criteria do not and are therefore more appropriate.

- Ecology

To my knowledge there has been no ecological survey of the site to determine whether any protected species or other invertebrates, mammals, birds etc are using the sites.

- Gas and sewerage services are not currently extended to the Luton Road site.

The cost to extend these services to the site would place a financial burden on Council Tax payers.

- Noise and air pollution, from traffic on the A6 Barton Bypass.

Both sites would be subject to traffic noise and air pollution, and any manmade attempts to shield the sites would adversely impact upon the rural setting, which currently benefits from hedgerow boundaries. The structural nature of an amenity building/caravan would offer little protection against these hazards.

- A 'mixed use' site at Luton Road, would introduce an unprecedented business use into a residential/agricultural area.

- The Faldo Road site is not served by local transport and is not easily or SAFELY accessed by pedestrians.

Pedestrians would need to cross a 70 mph speed limit dual carriageway, A6 bypass, to reach the amenities in Barton-le-Clay.

- Public Right of Way Footpath No.10 dissects the Faldo Road site, and is enjoyed by countryside walkers.

A Gypsy & Traveller site would impinge on the natural surroundings currently enjoyed by walkers.

Please sign this petition but more importantly, send your objections directly to -

Jonathon.Partridge@centralbedfordshire.gov.uk

As whilst a petition will carry some weight, individual objections will be much stronger.


Links