Stop the BSA merger with HCU
44
people have signed this petition.
Add your name now!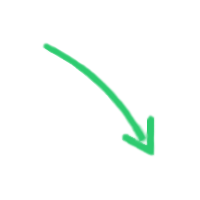 44

people

have signed.

Add your voice!
Maxine K.
signed just now
Adam B.
signed just now
On 11 April 2019, the Board of the Bedford Soccer Association (BSA) voted 5-4 in favour of a potential merger with Halifax County United (HCU). The BSA Board does not have the authority to action such a decision (reference club bylaw 23). Any club bylaw change (boundaries are a bylaw change) will require a 75% approval during a general meeting (reference club bylaw 19).
Even with the 5-4 vote, in order to change the existing district boundaries a 75% majority vote of the BSA membership (not simply the Board) is required to start the process. This would have to take place at the next BSA Annual General Meeting sometime in 2020. Should the measure pass, it then requires a 75% vote from the Suburban District, as well as a 75% Soccer NS membership vote (Soccer NS membership includes the SNS Board of Directors, District Presidents, Leagues, and Referees). It will be a full year before this can be put to a vote at the next SNS Annual General Meeting.
The proposed "merger" with HCU will not, by definition, be a merger. It will be an acquisition, which means the players and identity of the BSA will eventually be subsumed into HCU. HCU has indicated that it is their way or no way. The BSA does need to grow, but this should be done with a partner who wants the BSA to have an equal say in the formation of a new club.
After nine years as part of the Suburban District, the BSA's player and coach development philosophies are tightly aligned with Central FC, East Hants SC, and Suburban FC. This was accomplished through the tireless work of: previous BSA Directors of Coach and Player Development, Mike Ayyash and Kaitlyn MacIsaac; Technical Directors of the Suburban District, Mesut Mert, Andrew MacDonald, and Graham Ashworth; and technical leads and advisors such as Cindy Tye, and Derek and Melissa Gaudet. The BSA Board's merger analysis suggests that the BSA and HCU are philosophically aligned — this cannot be true.
Suburban District recently sent two girls to the Canadian National Women's Team U17 tryouts (along with one player from Halifax City). Scott Firth, from Suburban FC, is now a member of HFX Wanderers FC. The current REX roster lists seven players from Suburban FC's U14 player pool (three are from the BSA) — this is one quarter of REX. Of the eight Tier 1 teams at Suburban FC in 2018, two AAA teams went to the National championships and one AA team won the Atlantic championship. No other district can compare to the success of the Suburban District's Tier 1 program. Success of this nature starts with a solid mini, youth, competitive, and recreational program, supported by a consistent player and coach development philosophy. This is further evidence of the BSA-Suburban alignment, and the strength of the Suburban District's technical capabilities.
The BSA Board suggested that the Suburban District's technical staff is a weakness. The current coaching staff at Suburban FC is the most qualified Tier 1 staff in the province — the majority are National B qualified. Nevertheless, no one individual, or group of individuals, should be part of an assessment of club fit and alignment. Volunteers, club staff, and coaching staffs change. Making a judgment on coaching quality beyond qualifications is fraught with bias. Club alignment is a measure of shared history and development philosophies, not a subjective assessment of people in roles. In a new unified Suburban District club, these staffs will all be rearranged as part of strategy implementation.
The BSA Board's idea that there will be more opportunities for children to play with school friends through an HCU merger is a weak argument. The majority of BSA players attend three elementary schools in Bedford, and these players will all attend Rocky Lake JHS. The only school at which these students might be in a class with HCU players is CP Allen HS; however, HCU players attend a number of different high schools. Children play soccer to make friends, not to be limited to a select group of individuals with whom they go to school.
Individual families who want to be part of HCU can ask for a release from the Suburban District in order to register with that club — this includes the five Board members who voted for HCU. The BSA is now, and should remain, part of the Suburban District.
Please sign this petition to demonstrate your displeasure with the BSA Board's decision.