Stop the Bookbag Ban!
219
people have signed this petition.
Add your name now!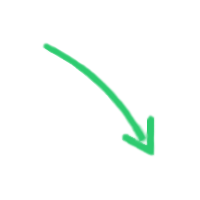 219

people

have signed.

Add your voice!
Maxine K.
signed just now
Adam B.
signed just now
SIGN THIS PETITION to continue to be allowed to carry bookbags! SHARE THIS PETITION to advocate for student safety and stop the school from taking advantage of the student body.
Recently, Warren G. Harding High School administrators announced their intent to ban students from carrying bookbags, starting on January 3, 2022. The school's decision to ban students from carrying bookbags and mandate the use of lockers is dangerous and ineffective.
The school administrators are trying to RESTRICT student autonomy, PROFIT off damaged laptops, and increase the SPREAD OF GERMS and COVID. Additionally, the school is increasing the risk of a DEADLY SCHOOL SHOOTING.
--MORE INFORMATION--
The school has cited the hope of slowing the distribution of drugs and illegal material within the student body as their reasoning behind the bookbag ban. This reasoning is shallow at best: What is to stop students from distributing materials at their lockers? Students can still bring items into the school building, and passing illegal material is much easier to do in a crowded hallway as opposed to an open classroom.
The school hallways- already crowded WITHOUT the locker mandate- will become more frenzied if this mandate is instated. Numerous lockers on both sides of the hallway will be opened to allow students to access their supplies, further narrowing the hallways and making them more CRAMPED. Students will be forced to choose between making it to class on time and having their supplies. The stairways will also see a significant increase in traffic as many students have lockers that are not on the same floor as the majority of their classes. For example, many juniors have lockers on the first floor despite having most of their classes on the second or third floors. Rushed students will try to move between the floors in even greater numbers, increasing the RISK OF ACCIDENTS and broken valuables.
Broken valuables, specifically school-issued laptops, will allow the school to PROFIT off the bookbag ban. The school will be forcing students to carry their laptops unprotected through crowded hallways, increasing the number of laptops that are crushed, stepped on, dropped, and otherwise broken. This is good for the school administrators, who will be making $250 for each laptop. The school does not provide laptop cases, telling the student body that they don't care about the students' wallets in the wake of this new mandate. Other valuables are also in danger: Students who keep other expensive items like phones and glasses will have no place to put their items during passing time. The school may also seek to increase their locker profits in the future by INSTATING A LOCKER FEE. The school could start charging students for lockers, giving many students no choice but to carry all of their possessions with no carrier.
The locker mandate will also ADD to the filth of the school building and INCREASE the SPREAD OF COVID. Everyday, students sit in classrooms that are not properly cleaned, at desks that are crawling with filth and germs. Now, the school is adding to the grime by increasing the amount of contact students have with UNSANITIZED surfaces. Lockers and their locks WILL NOT BE CLEANED despite the fact that students will be interacting with them multiple times a day. Also, since the hallways will be narrower because of increased traffic, students will be LESS SOCIALLY DISTANCED during passing time, raising their risk of getting infected.
Finally, the school is making potential school shootings MORE DEADLY. Since the hallways will be more crowded, a school shooter would be able to shoot more students in a short amount of time by simply standing at their locker. Innocent students trying to grab their school supplies would have no chance to flee, creating an easy mob of students for a school shooter to pick off. Students who were lucky enough to be in a classroom away from the shooter would be less likely to have their phones on their person, and thus less likely to CALL FOR HELP in an EMERGENCY. Students would not have a place to keep their phones, and so would be more likely to leave their phones in their lockers, rendering their phones USELESS and the students HELPLESS.
SIGN THIS PETITION to protect Warren G. Harding High School students. The administrators who are making this decision will not have to deal with the fallout, and they are sacrificing the well being of the students. You can PROTECT STUDENT RIGHTS by signing this petition and showing the school that playing with your safety is NOT OKAY.
SHARE THIS PETITION to stop the school from making dangerous and exploitative decisions for the student body.