Sign to protect YOUR "Member-owned" Water Company
57
signers.
Add your name now!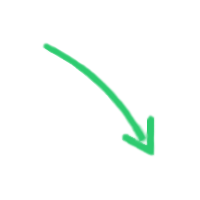 57

signers.

Almost there!

Add your voice!
Maxine K.
signed just now
Adam B.
signed just now
May 12, 2022

Public Utility Commission of Texas
Dear Commissioners,
We, the undersigned members represent the "other" percent of the Windermere Oaks Water Supply Corporation's 287 members. We are Ratepayers who do not share the views put forward by the so-called Ratepayer Representatives who have acted before you as if they represent the wishes of our entire community.
We SUPPORT the SOAH (State Office of Administrative Hearings) judges' recent Proposal for Decision to: "DENY and DISMISS" the Ratepayers Appeal of the decision by WOWSC to Change Water and Sewer Rates (Docket No. 50788). No one has asked us for our views on this case, but we are weary of the costs and resulting divisiveness in our community. Additionally, we believe our Water Company Directors to have acted in good faith and with responsibility to the company in their decisions.
All water company members share the common interest of lower rates — sadly the route for some has been to continually litigate, which only adds more costs. We suspect this is the last and only opportunity to communicate our wishes in effort to keep our neighborhood water company locally controlled by our member-voted volunteer Board and we thank you for the opportunity, as member-owners, to contribute.
As you may be aware, the last handful of years our small community-owned water company and its Directors have suffered unwarranted legal attacks (Case 48292: 4yrs & Case 47531 2yrs+) and other costly actions by a small group of individuals, including the spouse of one of the Ratepayer Representatives who has now come before you to protest these costs being paid for by member-owners through rate increase.
Although the WOWSC and its Directors have prevailed on near every legal issue, the litigants have accused them of corruption & collusion and continue this costly battle. Interestingly, via false claims and hyped allegations these individuals have created an expensive political situation where they then repeatedly suggest that the only solution to the politics (which they've created) is to sell our community-owned corporation to an investor-owned utility company. This would be a huge detriment to our community, one for which we would never again see the low rates our water company founders worked so hard for, and we all appreciated.
Moreover, as legal defense costs are being paid down and we do see light at the end of the tunnel for lower water rates, these individuals continue to protest, causing even more debt to our company — ultimately to us ratepayer member-owners.
We've recently been encouraged, however, to learn from Joe Gimenez, in his 2022 WOWSC President's Report, that the WOWSC has prevailed thus far against its insurance company's wrongful denial to fulfill the Directors & Officers (D&O) insurance contract. For background, when our Volunteer Directors came under direct attack by these few individuals, for a land sale made in 2015 to benefit the upgrade of the Water Company facility (thereby benefiting all member-owners) the insurance company balked, as many do, at paying the legal defense costs. It now appears they must make good on the contract to pay.
Also understood, from the 2022 President's report is that once this insurance coverage is finalized, the WOWSC Board could move to retire most, if not all, outstanding legal bills and we Ratepayers could quickly see a reduction in monthly water rates!
Sadly, as well as the mounting of more legal fees from the rate case, the initial funds gained from the sale of land (which were to be to the benefit of expansion and upgrade to the water company) have trickled away as the repeated lawsuits continue to give rise to defense costs.
We would like an end to this sabotage of OUR water company. We hope the Commission will agree with the SOAH Judges so as to at least stop this expensive proceeding as soon as possible and help us keep our community-owned water company afloat.
We appreciate very much the efforts of the Commission and ask that the SOAH judges' recent Proposal for Decision to: "DENY and DISMISS" the Ratepayers Appeal BE ACCEPTED.
THANK YOU.
Respectfully,
The "Other" Ratepayers of WOWSC