Stop the Bear hunting lottery in Connecticut proposed by the state
86
signers.
Add your name now!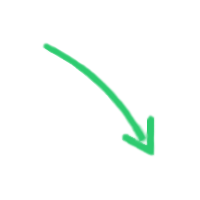 86

signers.

Almost there!

Add your voice!
Maxine K.
signed just now
Adam B.
signed just now
State of Connecticut id mulling over starting a bear hunting lottery to weed out the state bear population. We think there can be a more human way to handle this than killing off these creatures. If you agree please sign this petitiion and pass it on!
when come into residential places, it does not mean they are a permanent resident. They are wanderers! WE are the problem by making our neighborhoods attractive to them!
Residents can avoid problems by:
Securing bags of trash inside cans stored in a garage, basement or other secure area, and placing the cans outside, as late as possible, on trash pick-up days – not the night before.
Purchasing bear-proof garbage cans or bear proofing your existing garbage container with a secure latching system.
Discontinuing the feeding of wild birds during spring and summer, even with feeders advertised as "bear-proof." Bears are still attracted to seed that spills on the ground.
Avoiding "free feeding" pets outdoors. If you must feed pets outdoors, make sure all food is consumed and empty bowls are removed.
Cleaning all food and grease from barbecue grills after each use. Bears are attracted to food odors and may investigate.
HUNTNG DOES NOT SOLVE THE PROBLEM
Source human society
http://www.humanesociety.org/issues/bear_hunting/facts/bear_hunts_no_solution.html
State of ct looks at hunting lottery for bears...
Sources in CT news about this http://www.wfsb.com/story/16469799/state-looks-at-options-to-manage-bear-population Source Channel 3 wfsb Website State wildlife scientists are working to figure out what to do about the rising number of bears in Connecticut. Sightings of the animal have become more common in backyards and suburban streets, with the Commissioner of the Department of Energy and Environmental Protection saying Saturday they're "coming back in a big way." Commissioner Daniel Esty said more bears may be partly a measure of how successful conservation programs across the state have been. Still, he said, biologists are looking at options as to how best keep the bear population healthy but under control. "We're going to try to figure out a way to keep the bears and the humans apart," Esty said, "and let the bears have their area and ensure the people of Connecticut enjoy their backyards as well." A D.E.E.P. spokesperson said currently, there has been no circulation of an active proposal for bear hunting. "I can't tell you that we're opposed to it or in favor of it," said Esty on Saturday at a Winter Trails Day event in Middlefield. "I think we have to understand what the right way to do it from a scientific wildlife management perspective is."
Links