Stop the Attack on Federal Employees!
13
people have signed this petition.
Add your name now!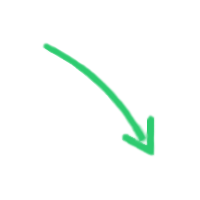 13

people

have signed.

Add your voice!
Maxine K.
signed just now
Adam B.
signed just now
The attack on all federal employees needs to stop! Congress keeps holding working families hostage yet allows big business and Wall Street to keep hurting the economic recovery. Honestly, the sequestration is just plain stupid. It is a major blow to the nation's vital programs and service as it results in the loss of hundreds of thousands of jobs (in both the public and private sector). It also jeopardizes military readiness, response to homeland security threats, and emergency preparedness through furloughs and the resulting 20 percent pay cuts. We can all expect large cutbacks in food safety inspections resulting in meat and poultry prices to spike, as well as longer waiting times in airports, Social Security offices, and border crossing. We, as federal employees and the general public at large, have a tremendous stake in the outcome of the ongoing budget debates. We urge you to strongly oppose the radical approach of these lawmakers who are holding our economic well-being hostage for yet another manufactured crisis. Please support the following principles and work to ensure that your colleagues stand for them as well. • Oppose cuts to federal employee pay, health insurance, and retirement. Government employees have already sacrificed $103 billion towards the deficit. When federal employees are constantly under attack, work morale and the government services we take for granted suffer. • Cancel the sequestration. Americans should not have to go without safe borders, clean air, drinkable water, safe food, disaster relief, and other critical services to meet unnecessary spending cut demands. • Oppose cuts to Social Security, Medicare, and Medicaid. The sick, poor, and elderly did not cause this deficit, and they should not be asked to pay for it. Social Security has not added one dime to the deficit, and Medicare and Medicaid are not the reason behind this financial crisis. • Close tax loopholes for Wall Street and the richest two percent and cap the exorbitant compensation for government contractors. This includes closing loopholes that encourage job offshoring, allow corporations to pay no taxes, and enrich the already wealthy. Congress needs to look at ways to increase employment not add to the current unemployment rate. The current economic recovery is weak at best, yet the current plans on the table will only hurt Americans and send us back into recession. We ask that you take a stand and let common sense prevail – stop the attack on federal employees!
Sponsor
AFGE Local 1216
Links