Stop the all-day airing of non-educational videos in the children's section of STT's Turnbull Regional Library.
63
people have signed this petition.
Add your name now!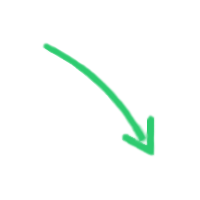 63

people

have signed.

Add your voice!
Maxine K.
signed just now
Adam B.
signed just now
Since the addition of a large screen in the children's section of St. Thomas' public library, a scene that used to feature families sprawling on the mats, reading together, has been replaced by a scene of a few kids hanging out, usually alone, staring at a screen, unaware that they are in a room filled with wonderful books. Last week, I was informed that the new rule is that children may no longer READ on those lovely mats, because they are reserved for playing and watching videos, instead. Children wishing to read will have to go to another space, away from the children's books and comfortable seating. My kids broke the rule by attempting to read on the mats, but were eventually curious to see what the music video with sexy dancing was all about (Bollywood?). It's time to do something about this.
I have asked for a schedule of when videos will be aired or not aired so that I can plan my trips that will include reading or selecting books around that schedule. No schedule exists, no educational programming relating to the videos exists, and I was informed that I am "the only one who doesn't like the videos." Conscientious parents (especially those of young children) usually choose when their kids watch something, how long they watch something, and what the content is. The last place I expect to have to compete with sub-par video entertainment is at a library. I thought a public library was an educationally focused, family friendly public resource that encourages the reading and borrowing of books. I know that I am not alone, so please make your voice heard, too!
This is a beautiful library, and someone clearly put some thought into choosing good children's books and ordering nice furnishings. Libraries can be a lifeline for families who lack the funds and space for a large private collection or access to a well-endowed private school's library. By constantly airing videos, it undermines the efforts of parents and care providers who understand the benefits of reading to and with children. It says that video entertainment (Disney films, music videos, soccer matches, and so on) is more important than reading and trying to better one's self.
If you believe that our island's children would benefit from watching fewer videos and reading more, please sign the petition. If you believe in having a say in what.where/when your kids watch, please sign the petition. If you believe that libraries can still be places where children get excited about books and have the freedom to focus on the selection and reading of books without being barraged/lured by distracting videos, please sign the petition. Developing enthusiastic readers and using our precious public resources in the way they were intended improves our whole island's quality of life.
For those who feel strongly, please voice your opinion when you visit the library, and send a letter to the Territorial Director of Libraries, Archives & Museums, Ms. Ingrid A. Bough at ingrid.bough@dpnr.gov.vi
http://webshare.northseattle.edu/fam180/topics/tv/tvvsread.htm
http://winginstitute.org/Graphs/Home/TV-watching-vs--Reading-Scores-17-yr-olds/
http://www.mayoclinic.org/healthy-living/childrens-health/in-depth/children-and-tv/art-20047952?pg=2
http://www.winmentalhealth.com/images/teaching_children_reading.jpg
http://www.psychologytoday.com/blog/moral-landscapes/201404/does-too-much-screen-time-make-kids-sick