stop the aid in suicide!
31
people have signed this petition.
Add your name now!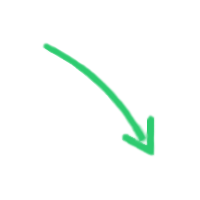 31

people

have signed.

Add your voice!
Maxine K.
signed just now
Adam B.
signed just now
my name is Alesia and i am starting this petition in the hopes of closing down a site that has "tips" on how to be anorexic! i feel that this site is helping teens to commit suicide. i feel this because telling them how to be anorexic is telling them how to kill themselves. anorexia kills! it is not attractive and it is wrong! consequences of anorexia : Dull, dry hair with areas of lighter or darker spots and hair loss Swelling of the face, dark areas on the cheeks and under the eyes, lumpy or flaky skin around the nose and mouth. Dull appearance in the eyes, dry, pale or red membranes, red eyelid corners and a bloodshot ring around the cornea. Red and swollen lips, especially at the corners Swollen, purple and raw-looking tongue Dry, flaky, swollen and dark skin with lighter or darker spots, resembling bruises. Spoon-shaped nails, brittle and ridged. Muscle wastage, bumps on the ribs, swollen joints, knock knees or bow legs. Heart rate above 100 beats a minute, arrhythmias, raised blood pressure Enlarged liver and spleen Irritability, confusion, decreased ankle and knee reflexes. Anorexia Statistics 2011 Anorexia Nervosa occurs in more females than in males Most anorexics are young women 6% of anorexics weigh at least 15% less than their safe normal weight Anorexia Nervosa is the 3rd most common chronic illness among adolescents 40-60% of high school girls are on a diet 50% of girls between 13 and 15 years-old believe they are overweight 80% of 13-year-olds have dieted 60% fully recover from Anorexia Nervosa 20% partially recover 2.3% die while seeking treatment from this disorder 10% of anorexics are male. Almost 50% of people with eating disorders suffer from severe depression Only 1 in 10 men or women with eating disorders receive treatment Only 35% of people receiving treatment get it at a specialised facility for easting disorders Up to 24 million people of all ages and genders suffer from an eating disorder. Eating disorders have the highest mortality rate of any mental illness. if you want to veiw the site to see what you will be stopping then here it is : http://www.anorexia10.com/anorexia/tips-for-anorexics-2/ so if you want site down as well sign this petition!