STOP SLAUGHTERING LONGSTREET FARM ANIMALS!
25
people have signed this petition.
Add your name now!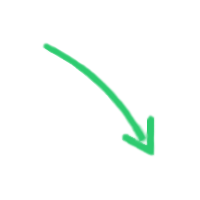 25

people

have signed.

Add your voice!
Maxine K.
signed just now
Adam B.
signed just now
The TRUTH about Longstreet Farm (LSF) Animals… 
   Every year, friendly humanized animals born at LSF are sold for slaughter. These animals are purposely bred so that the public can see babies. Yet, these same babies, who were played with and interacted with the public, are then sold to other farms and butchered. When an animal is determined to be "no longer useful, too old or unable to be worked" at LSF or "there are too many", they are sold for slaughter. Male calves are routinely sold for veal. Chickens, birds, piglets, pigs, lambs and sheep are sold by the pound. There is documentation from 2004-2011 that backs up these statements. 
   When confronted, LSF management responds "This is a working farm like in the 1890's so we (can) do this." However, LSF is NOT a private farm. It belongs to the residents and taxpayers of Monmouth County. This is NOT 1890. It is 2012. Nowadays, we teach children compassion towards animals as a means to promoting compassion towards people, as well.
 WE NO LONGER WANT LSF TO BREED, HATCH, BUY,
SELL OR TRADE ANY ANIMALS. 
   Some people think "Just get them to give the unwanted animals to a sanctuary." This is NOT a solution. There are not enough homes or sanctuaries for farmed animals, and LSF will just continue to breed more. The managers at LSF tell the public that they are "re-homing" the animals. What they don't say is that these same animals that their kids are playing with will be killed at their new "home."  
   The managers of LSF actually PREFER to sell animals for slaughter: Offers to adopt animals to responsible people are consistently declined. When a loving home was offered for a friendly calf, it was ignored and, instead this affable calf was sold and butchered. When sanctuaries offer to take litters of pigs or an old or ill cow, again, LSF management "conveniently" ignores them.  
LSF PREFERS TO SELL FRIENDLY ANIMALS FOR SLAUGHTER SO THEY CAN MAKE A FEW DOLLARS.  
Now the two mules, Gert and Ruth, are getting on and Myrtle, the cow, is sterile plus there is a new litter of piglets, and so it continues.  
THE SOLUTION:
1. LSF should continue as a historic farm EXCEPT for the animals.  
2. LSF should no longer breed, buy, hatch, sell or trade any animal.  
3. All animals there should be allowed to live out their lives at the farm and receive routine veterinary care.  
4. Associated Humane Societies has offered to neuter male animals for free. Cows are not to be impregnated. Bird eggs are to be collected daily. 
5. People can be informed about how these animals used to live in the 1890's, but today, the animals at LSF are there to simply live out their lives and be enjoyed by the public.  
LSF WORKERS DO NOT OWN THESE ANIMALS. WE DO.
To purposely breed and raise human-friendly, imprinted animals for the public, and then callously sell or trade them to be slaughtered, is unacceptable. 
This is 2012, NOT the 1890's.  
Sponsor
FRIENDS OF LONGSTREET FARM ANIMALS
Links