Stop Sexist Advertising at University of Bath Students' Union
78
signers.
Add your name now!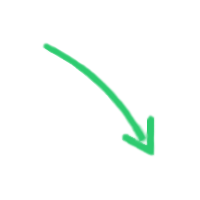 78

signers.

Almost there!

Add your voice!
Maxine K.
signed just now
Adam B.
signed just now
We the undersigned, object to the use of sexist material in order to promote events at the University of Bath Students' Union.
We refuse to be a part of a Students' Union that allows the use of unhealthy
social stereotypes of women in promotion material for certain events. These do
not reflect the views of the majority of the students and in doing so, not only
is the SU helping to promote a negative and unrealistic role model for their
female students, but continuing to adhere to a narrow minded viewpoint of women as sex objects.
The imagery portrayed on posters and flyers for different events at the
"Plug & the Tub" include crude titles such as "Golfing pros & Tennis hoes" (Fuzzy
Ducks 15/10, picture below) and "Ski pros & Chalet girls" (Fuzzy Ducks,
26/11, link to Facebook event on the side). In addition, the ongoing themes in the promoting material is a woman portrayed as a human object for in order to attract male attention, while any male representation in the posters are usually featured by a silly, cartoon duck. We object to such different gender representation and using the objectification of women to earn capital for the SU, which then again goes to funding our societies and welfare services.
It has been stated by the Students' Union in response to complaints
made, that 'the nights with crude advertising are the most successful'. It is
our opinion that these nights would be successful without an unequal and
degrading gender representation the posters portray.
It was also stated that "we must ensure that we do not alienate anyone from our club nights or the Students' Union in general but must also cater for the many students that show preference for this kind of promotional material and enjoy our club nights each week." That the club
nights this year have been more successful is great, but we believe that this
will not be affected by a shift to antisexist advertisement. If there is alienation
in question, we think that the SU should rather start acknowledging the
alienation these promotions create in forcing sexed up stereotypes upon the
University's female students.
We would like to see these posters changed so that they are no longer
sexist and so that they reflect a student body that does not accept sexism or
any form of discrimination.
If you would like to make a personal complaint, please email
susport@bath.ac.uk
Links
http://www.facebook.com/event.php?eid=323028894378930
http://www.facebook.com/event.php?eid=273240259385696

http://www.facebook.com/pages/Fuzzy-Ducks-Bath/211589108908921

http://www.facebook.com/PlugTub

www.bathstudent.com