Stop Seattle From Turning Our Parks Into Homeless Encampments
21710
signers.
Add your name now!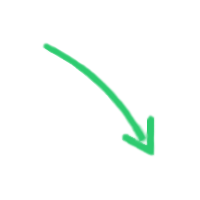 21710

signers.

Almost there!

Add your voice!
Maxine K.
signed just now
Adam B.
signed just now
We, the undersigned registered voters of the City of Seattle, petition the Seattle City Council to defer a vote on Council Bill 118794 for at least six months to allow time for the following:
the City to conduct a study of the environmental impacts of allowing homeless encampments in public parks and other public spaces;
the City's residents and businesses to provide input and alternative proposals that meet the needs of the entire community; and
to submit Council Bill 118794 to the qualified electors of the City of Seattle for approval or rejection at the next regular election or at a special election in accordance with Article V, Section 1 of the City Charter.
On October 14, 2016, the Seattle City council is planning on enacting Council Bill 118794 which would allow camping in over 5,200 acres of city parks throughout Seattle as well as sidewalks, parking strips and other publicly owned spaces. In addition, the City taxpayers will be required to provide water, sanitation and other services or pay a $250 fine to each homeless person affected (per violation per day).
Homeless people belong in homes, rehab facilities, mental health facilities or other places where they can get the help they need. Not only does the proposed ordinance note help them, this law will lead to the devastation of our parks that we all have a right to use safely. It will also adversely impact protected wetlands, soils and environments. Finally, it will most likely attract more homeless persons from other locations to the City of Seattle, where they will expect to be provided free camping or other suitable housing.
Council member Tim Burgess is the lone council member who has been vocal in his opposition. He calls the bill "irresponsible" and states, "If this legislation is adopted by the City Council it won't move one person [living outside in homelessness] to housing. It won't address drug addiction or mental illness by anyone. And it certainly won't clean up the piles of garbage we see around Seattle left by urban campers. (These piles of garbage are so contaminated and hazardous that we have trouble finding contractors to do the necessary cleanups.)" http://timothyburgess.typepad.com/
Further, as Danny Westneat of the Seattle Times has reported, this plan has already been tried in Portland just this year and failed miserably, leading to an increase in homelessness and encampments with as many as 500 tents taking over city protected greenbelt. http://www.seattletimes.com/seattle-news/politics/...
Yes, we need to provide housing and other services to bring people out of homelessness, but this is not the right legislation. It will only encourage more homeless to come here and exponentially expand our problems with substance abuse and mental illness. Other programs, such as Pathways Homes, is a much better solution.
A majority of the city counsel, at least six, have already indicated they intend to vote for this legislation which was drafted by the American Civil Liberties Union (ACLU) and other homeless activists. This is despite the fact that there has been overwhelming opposition by residents and businesses.
For more information, please check out www.safeseattle.org and on Facebook.