STOP Riverstone feeding to First Colony
931
signers.
Add your name now!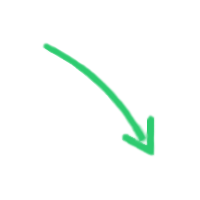 931

signers.

Almost there!

Add your voice!
Maxine K.
signed just now
Adam B.
signed just now
Hello Dr.Dupre and FBISD Board Members,

We are residents of Riverstone Master Planned community which currently houses around 6000+ residents split into 30+ subdivisions. Most of us moved to this new community in the last few years or so and have many elementary and middle school going kids.
Currently our kids go to Commonwealth Elementary, Austin Parkway, Colony Meadows and Settlers Way which we hope will be changed to Riverstone Elementary school once the new school opens in 2016. Builders sold and still are selling the houses that this new school will feed to Fort Settlement Middle School and later to Elkins High School.

Many of us attended the community dialogue meeting held last Tuesday, Oct 21st and many checked out the posted video & presentation in FBISD website. We learned about the proposed feeder plan options,
Elkin Feeder Pattern - Riverstone school(ES 47) feeding to First colony(FCMS)
and Elkins Alternate Pattern - Riverstone school(ES 47) feeding their old way to Fort Settlement school(FSMS).
We were totally surprised by the Board's decision to make old/current plan, feeding ES 47 to FSMS as an alternate option(Option 2). As residents, we feel that Elkins Feeder Pattern really doesn't make any sense for many reasons and doesn't follow many policies set by the board. Elkin Alternate plan is much better option for our kids and their safety for below reasons,

1. One of the FBISD Policy mentioned was to reduce distance traveled by students and keep kids at nearby schools. Taking that point, FSMS is closest to Riverstone school compared to FCMS. FSMS is walking distance to many of our kids and we even have pathway connecting all subdivisions going all the way to the FSMS. They can even ride bike if they wanted to go to school. But that's not the case with FCMS and they might end up going through some busy traffic area. Along the same line, Colony Bend is feeding to FSMS under Elkins Feeder patters instead of FCMS which is right next to Colony Bend. We feel DeJONG-RICHTER Elkins Feeder Pattern recommendation don't seem to give priority to kids safety over school utilization.

2. Another policy was Cohorts of students stay together as they advance through the system. Many of our kids currently go to Commonwealth(CW) which feeds to FSMS. After new Riverstone school opens, kids might be moved over from CW. It would be good fit for them to continue with their old friends from Commonwealth when they go to FSMS. Again, DeJONG-RICHTER Elkins Feeder Pattern is not consideringthis policy as well.

3. Earlier this year when we had a community dialogue about CW overcrowding, there were questions about FSMS capacity. At that point, FBISD officials told us that FSMS has more capacity to take in all kids even after Riverstone school opens. Many parents took the word for it and made decision to move in to Riverstone. If FBISD changes their plan now, it would be really harsh on those homeowners destroying the trust and belief over school district.

4. We all know Developer and Builders make up sales pitches to sell houses. They cannot predict the future of the ISD rezoning plans. At the same time, we as homeowners have paid premium by shelling out thousands of dollars to buy houses in Riverstone hoping the best for our kids and their future.This change will surely affect our kids and our community.
5. Yet another FBISD policy wasn't really given importance by DeJONG-RICHTER study. Neighborhood Aspect. In the proposed option 1 Elkins feeder pattern, FCMS was fed by Austin Parkway, Settlers way and Riverstone together. These neighborhoods are bit away from Riverstone and our kids are totally going out of the boundary to a new territory. The Alternate plan seems to bring closer communities together by feeding CW, Riverstone and Colony Meadows to FSMS feeding to Elkins.

We strongly oppose Elkins feeder pattern and support Elkins Alternative Feeder pattern by sending kids from the Riverstone school to Fort Settlement. We hope Board Members and Dr. Dupre would give us a chance by meeting with us to hear our concerns.

We appreciate the board policies which values kids safety and neighborhood aspects which we residents strongly feel are backbone to better communities and great kids.
Thank you
Riverstone Residents