Stop Rich Street Violence and ASB!
115
signers.
Add your name now!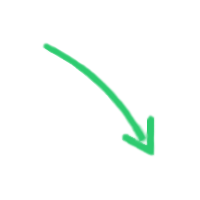 115

signers.

Almost there!

Add your voice!
Maxine K.
signed just now
Adam B.
signed just now
We, the residents of West Point (3 Grenade Street), Compass Point (5 Grenade Street), and One Rich Street are calling upon serious and imminent action to be taken against violence, and antisocial behaviour occuring in front of the council housing building Roche House, the cul de sac, at 27 Rich Street, Westferry, Limehouse.

It is with regret that we have learned that examples of the following behaviour have been occuring at this location for as long as the past 16 (!) years with little to no action taken by the Limehouse Police, Tower Hamlets Council or any other local authority:
Congregations and gatherings of groups of anywhere between 5 and 30 males of mostly Asian and middle-eastern ethnicity, of ages between late teens to mid thirties, occuring on a regular and frequent basis between 23.00 and 4.00 in the morning, four to seven nights every week; with higher frequency on warm nights with nice weather
Alcohol abuse, loud music playing, rowdiness, screaming and yelling
Marijuana and hard drug abuse including evidenced drug dealing where residents have been offered cocaine and heroin
Littering, leaving large quantities of empty bottles, boxes, and other rubbish around Rich Street and Grenade Street residential buildings
Physical fighting between the gang members, including video evidenced provoked dog attacks on humans
Verbal abuse of random bystanders and passersby
Blocking the cul de sac by parking several luxury cars in the middle of the road and playing music from cars, including abandoned vehicles at the end of the street
Revving the cars' engines and racing around the nearby residential blocks
Catcalling, verbal sexual abuse and harrasment of female residents passing by
Utilising the 101 non-emergency police line, which is encouraged by the Police as the primary source of assistance in this situation, is highly ineffective, often yields waiting times of more than 60 minutes and no subsequent action by the police. It is unfortunate that in the 21st century, this ancient form of reporting is still used as the primary measure for seriousness of an issue. Residents are often discouraged by its ineffectiveness and restrain from utilising it on a regular basis, despite the ongoing serious issues.
In light of the above violent and antisocial behavior occuring on Rich Street's cul de sac, we hereby request that at the very minimum the following action is taken to address the situation:
Materially more frequent visits, including non-uniformed ones, by the Limehouse Police during night hours (after 23.00) and the Tower Hamlets ASB officers, with the aim of gathering evidence of violent and ASB behavior at this location.
As per the Antisocial Behavior, Crime and Policing Act of 2014, ASB warning notices shall be issued to all offenders immediately. The ratio of notices issued to date relative to the extent, intensity and frequency of ASB in this area during the past several years is simply unacceptable.
In cases of repeated ASB by the offenders, Fixed Penalty Notices shall be issued to the subject offenders for littering, dog control offenses, noise exceeding permitted levels, nuisance parking, etc.
Tower Hamlets shall take imminent action with regard to removing troublesome council housing residents from the Roche House as it is suspected that many of the suspects reside here.
Glass canopy and the brick parapet at Roche House's Rich Street side shall be removed. These serve no purpose for the residents of Roche House and only provide an ideal place for the gang members to congregate, sit on the parapet under the canopy and cause trouble.
Bollards shall be installed throughout Rich Street cul de sac to prevent unauthorised parking and car congregation.
"No Congregation In This Area" sign is to be installed near the main entrance to Roche House from the Rich Street side.
CCTV shall be installed on the facade of the Roche House, monitoring the space in front of the main entrance.
Speed bumps shall be installed where already not present on Rich Street and Grenade Street.
Where drug dealing is suspected, more effort needs to be put into their capture and prosecution.
Evidence of progress of the above actions having been commenced shall be presented to the residents on a regular basis.
When inquiring with Limehouse Police about how many of the subject gang members have been fined in the past ten years, no specific answer was provided, strongly suggesting that none have been. All human behaviour is driven by incentives and we are therefore of a strong belief that issuing more frequent warning notices, monetary fines and penalties for various ASB and other offences will be strongly discouraging to the offenders.
Several residents are investing in upgrades and installation of secondary glazing windows to deal with the noise at night. While this solution only deals with the inconvenience of the whole situation and leaves Rich Street a dangerous area to walk around, once the number of residents who were forced to upgrade their windows reaches a critical mass, and tens of thousands of pounds are invested into such upgrades, a class action shall be launched against the responsible authorities to cover such costs due to their ignorance and unwillingness to deal with the issue.
This is an issue to be dealt with by both Tower Hamlets Council and the Limehouse Police and we, the residents, are tired of hearing each involved party that it is not their responsibility and someone else should be dealing with it. The recent events at Grenfell Tower suggest that in many cases, nothing will be done by local authorities until something much more serious happens - in this case, we fear that a sexual or a serious physical assault can be expected as the tension between the local gang members and us, the residents, continues to increase day in and day out. We have spoken up many times, yet nothing is being done to resolve this while there is still time to do so.
We are nothing more than a group of law abiding, decent citizens fighting for their right to feel safe in their neighbourhood and to be able to sleep at night. It is only understandable that after 16 years, the residents are becoming impatient and fed up with the lack of action of authorities. In today's day and age, a group of citizens as large as the number of signatures under this petition, should not struggle to deal with a relatively small number of troublesome gang members. Should we be unable to achieve material improvement of the situation in coming months, the issue might require escalation to other authorities and local and national news media.
With regards
Residents of One Rich Street, West Point and Compass Point