STOP Radical Islam/Sharia Law in U.S. Legislation Proposal
20
people have signed this petition.
Add your name now!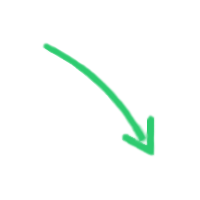 20

people

have signed.

Add your voice!
Maxine K.
signed just now
Adam B.
signed just now
Scroll Down

STOP Radical Islam/Sharia Law in U.S. Legislation Proposal

Sign Petition Link to Congress: https://www.petition2congress.com/22786/stop-radic...


Proposal:
Refinement or clarification of Amendment 1, this was divinely inspired during payer as a way to bullet proof the constitution from Radical Islam/Sharia Law, by adding this simple and short verbiage:
Freedom of religion: unless it is in stark opposition to our founding principles and/or hold values which propose conflict, inflict damage, or fundamentally try to destroy the fabric of our society.

*Note Islam would have to be defined as a religion first. Or it would have to state: "Freedom from religion, social order, or ideology".

I understand this is treading on dangerous ground with the Constitution, but God has placed a sense of urgency on this matter in my heart, and those were the words that came to me. Failure to act now, and decisively will lead to the eventual failure of peaceful inclusion of Islam.

Muslims are becoming a major influence, and eventually will be a majority in our country; by procreation with multiple wives, and immigration. It is just a matter of time before we have elected Muslims running our country who desire Sharia Law, as London is looking at its first Muslim Mayor.

Don't be deceived, Islam is not a religion, but a repressive ideological social political system disguised as a religion, with the ultimate goal of establishing a Caliphate.

Legislation must be put forward that will protect us against the ills of Radical Islam which is spreading quickly in the United States. Case in point the Mega Mosque in Maryland with unground training facilities (see links below).

Links:

To fully understand the scope and importance of this legislative proposal one must understand the term Civilization Jihad:
"Civilization Jihad" Please watch quick video summary:
Link: Civilization Jihad

Goal of "Civilization Jihad" is to take over the political system placing Muslims in power (London 1st Muslim Mayor), teach Islam in schools (already done via common core), while delegitimizing other religions, increase population via reproduction of Muslims (Multiple wives and children) while decreasing American population via legitimizing (abortion, gay, transgender agenda), and finally use our own laws against us (First Amendment) as excuse not to criticize a Muslim, as political correctness labeled one a Xenophobe, or islamophobe. Ultimate goal is to institute Sharia Law.

In the 2008 terrorism trial United States v. Holy Land Foundation a document written by senior Hamas and Muslim Brotherhood leader Mohammad Akram was entered into evidence the following document:

An Explanatory Memorandum: On the General Strategic Goal for the Group
Document states that the purpose of the Muslim Brotherhood in North America is "a Civilization-Jihadist Process" and they are conducting a "grand jihad in eliminating and destroying Western civilization from within and 'sabotaging' its miserable house by their hands and the hands of the believers so that it is eliminated."

The term "civilization jihad" is our enemy's own name for efforts to subvert our society from within using the very freedoms they will then take away.

Link: Mega Mosque in Maryland Underground training facilities:

http://bwcentral.org/2016/04/what-the-mega-mosque-...

Link: Mega Mosque in NJ issue Forced to Pay $7.75 Million to Muslims in Mega-Mosque Move:

http://freedomoutpost.com/2014/12/small-new-jersey...
Link: Facebook link for fascinating Pictures, Videos, and Articles:
https://www.facebook.com/stopradicalislam/?fref=ts

Help me forged proactive legislation to prevent Radical Islam from taking "root" in the United States. Please Share!