Stop Racial Profiling
42
people have signed this petition.
Add your name now!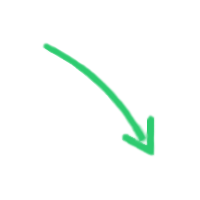 42

people

have signed.

Add your voice!
Maxine K.
signed just now
Adam B.
signed just now
Let us put an end to racial profiling once and for all.

Racial profiling has a long and shameful tradition.Today, racial profiling is a national issue, especially in regions with large minority populations. The killing of Trayvon Martin in Sanford, Fla., seems to be a particularly tragic and malicious example of the practice. Advocates as diverse as presidents George W. Bush and Barack Obama and attorneys general John Ashcroft and Eric Holder have spoken out against racial profiling, yet it persists.



 According to the American Civil Liberties Union, in 2011 the New York Police Department did a "stop-and-frisk" on 684,330 people. Of those, 87 percent were black and Hispanic individuals, although they comprise approximately 25 percent and 28 percent of New York City's total population respectively. Of those stopped, nine out of 10 were not arrested nor did they receive summonses.



 Reports of traffic stops and searches show that people of color are no more likely, and very often less likely, to have drugs or weapons than whites, according to the ACLU. Federal and state government agencies have documented the failure of relying on race as a proxy for criminal activity, while the International Association of Chiefs of Police, the world's oldest and largest nonprofit membership organization of police executives, has condemned the practice.

 Congress has finally taken action on this issue with the End Racial Profiling Act now under discussion. The act would define racial profiling and prohibit it on all law enforcement levels — local, state, and federal. It would create an enforcement mechanism to ensure that anti-profiling policies are being followed and victims of profiling are able to report complaints against police officers. Federal law enforcement agencies would be required to collect demographic data on routine investigatory activities, develop procedures to respond to racial profiling complaints, and develop policies to discipline officers who engage in the practice. Two weeks ago, the Senate Judiciary Committee's Subcommittee on the Constitution, Civil Rights, and Human Rights held a hearing titled "Ending Racial Profiling in America." Charleston NAACP President Dot Scott was among a group of South Carolinians who traveled to Washington to meet with members of Congress on the issue.

 In a contentious era, this is an issue that Democrats and Republicans have been able to come together on. They just need a little nudge to assure them it's safe to act. This would be a good time to pick up the phone and remind your senator and congressman it's time to end racial profiling. "Racial profiling is not just another 'tool in the toolbox' of police," Victoria Middleton, executive director of the ACLU of South Carolina, said last week. "And it should bother all of us, if we want to live in a community that values equal treatment and fairness."


 

Please support the effort to stop racial profiling now.
Sponsor
Khalid Corney - Founder/President - Willing to Work
Links