STOP RACE DISCRIMINATION
157
people have signed this petition.
Add your name now!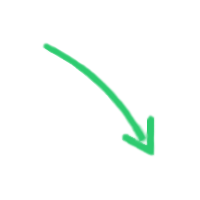 157

people

have signed.

Add your voice!
Maxine K.
signed just now
Adam B.
signed just now
Personal Statement
My name is Vinoh Raja Gopal and I have lived and worked in the UK since October 2002. I initially came to Aberdeen to do a masters' degree International Business at The Robert Gordon University. I am from a middle class family in Malaysia and coming to the UK was a great opportunity to further my education. After a year, I completed my masters and was offered a full time job in London and I worked my first job as a retail manager for six years. I then started to search for a better opportunity to further my career.
In September 2008, I was offered a job from Waitrose, John Lewis Partnership to start as a trainee manager. During my time in London Waitrose, I was working in Bayswater and a high profile branch in Belgravia. I was good manager in London and later in 2012, my management team at Bayswater branch asked me whether I would like to transfer to Scotland as they know that I want to move back to Scotland. The reasons I accepted this opportunity were due to the fact I was planning to start a family combined with the lower living cost in Scotland. So I moved to Stirling at the end of 2012 after successfully being selected as one of the managers to open the new Waitrose branch in Stirling. Waitrose paid me a relocation package to move to Scotland. And yes I'm the ONLY Asian manager currently in managerial position among all seven Waitrose branches in Scotland.

A year later, I got married and my wife joined me in Stirling. My first few years working in Waitrose Stirling were fine even though there were a few issues around cultural differences. To confirm this I was nominated twice as best manager in Waitrose, Stirling by the branch staff. There is time a manager always bully me by speaking like me with my accent and other people had laughed with his joke. This bully have effect me by keep away from others and I stop doing any tannoy announcement where I loved to do announcement before. During my time working in Waitrose Stirling past three years I didn't get single appreciation from management compare to back in London. I have good sent off by London Waitrose team with plenty of goodwill. During my time in London Waitrose I have get a lot of appreciations and there were time I was in company magazine many times with my successive story of my achievements. In 2012 I was volunteering for London Paralympic and I was in company magazine with my story. I have treated very well back in London compare what I have treated in Waitrose Stirling. I have carry on with my voluntary work in Stirling by cleaning the street of Stirling, promoting healthy eating in my local village school twice until the headmaster request the management to sent me back for third occasion, but unfortunately the management put restriction and refuse me to carry out any voluntary work.
In March 2015, we were blessed with a baby boy and I took one month off for paternity leave. I returned to work in early April 2015 and I found out that a new branch manager has moved to the Stirling branch. Since this time, I have been experiencing very difficult times. From August 2015 until January 2016, I have been dragged into five investigations and three disciplinary action procedures up until Waitrose proposed to close my contract. But unfortunately, I did not appeal any decision that management decided at the time due to my uncertainty with the series of unfolding events. This has never occurred during my entire career. I have been off work because of stress since 12th January 2016, and I have also attempted suicide due to the unnecessary high levels of stress given by management. Since then I have seen my GP every two weeks and I have also been attending counseling sessions with retail trust and stress management courses to help return to my normal state of mind. Currently, Action in Mind providing counseling session. Because of current state of our life, my wife also seeking counseling with retail trust.
I was racially abused by one of the male manager in Waitrose, Stirling in late 2015. He said and I quote "I don't understand a single word you say Vinoh" in a condescending tone that could not be brushed aside as a joke. I was very upset the way he spoke to me on the shop floor so I went to have a chat with my admin partner and he agreed that this was a racial comment and he advised me to report this issue with management. I then reported this incident to my department manager on the same day. I felt bad to tell her that a manager had made a racist comment to me on the shop floor as the DM was sitting in the general office where other staff were in earshot. Department manager told me to go back and speak to manager who racially abuse me by myself - I still do not understand why management did not investigate this incident formally and but instead request for me to deal with it myself. Until now the investigators didn't speak to the partner who aware about this incident.
Department manager who works for John Lewis Partnership failed to investigate the racial discrimination incident on that day, instead the management investigates me 5 times and disciplines me 3 times within a 5 month period (August 2015-January 2016), and conclude by saying my performance was not good enough and gave me an under performing manager grade. No company would transfer an under performing manager with a relocation package to open a new multi-million pound branch. On one occasion, the Waitrose management pause my second disciplinary meeting for more than one month due to not enough evidence to proceed. I feel they always on my case to find fault and dragged me into investigation and discipline me. I also feel the management rush me into disciplinary process so that they can dismiss me ASAP. There is another white manager who done the same mistake on section rota get away without any warning. During this 5 months period (August 2015-January 2016), management didn't come near to me during month of December 2015 due to busy with Christmas. But soon after Christmas, the management start to follow my back to find new fault so that they can drag me into investigation and discipline me. Christmas 2015 was the worst one in my life because of I was worried about everything has happened in Waitrose Stirling and the way I have been treated by the management.
While I was off work for stress, I raised grievance with all issues including the racist comment. On the 5th February I was invited for a grievance meeting. During this meeting I explained all the bad treatment I endured in Waitrose, Stirling including the racist comment.During this meeting also, I had been advised to keep in touch with the new branch manager at Waitrose, Stirling. So I decided to email and invite him for coffee catch up. During this informal catch up on the 11th February, he advised me to leave the job, and I challenged him why should I leave my job. I was more upset after that meeting and emailed grievance manager the details of the conversation. Within the email I sent on the 12th February, my first point I requested to investigate was the racist comment and department manager who failed to formally investigate this incident. But unfortunately, grievance manager failed to do so by saying this is not necessary. This is second occasion that John Lewis Partnership failed to investigate the racist comment. Finally, after that John Lewis partnership decided to close my contract.
While I was off for stress, a manager from another Waitrose branch threatened me over the phone requesting me to attend a third disciplinary. I attended the disciplinary meeting on the 6th May 2016 while off sick. After this meeting, the disciplinary manager proposed to closed my contract with John Lewis Partnership. During this meeting, he did not listen to my points and made this very harsh judgment. However as I have more than 5 years service, I have full rights to appeal the decision. I raised my appeal within 7 days from the date of proposal to close my contract and I attended another appeal meeting on the 13th June 2016. During this appeal meeting I presented so many evidence to support the case of unfair treatment and discrimination towards me.
Unfair treatment and discrimination not just happen to me but to my wife as well who shops in Waitrose, Stirling. Few managers act differently and try to avoid crossing her path. (My wife did sent written complaint to the investigator but no action taken) In addition Branch Manager at the time, refused to counter sign our son's passport application, instead she ask us to get a signature from new branch manager who I knew her for approximately 2 months. Further discrimination occurred from my employer because they did not give my wife and I anything including congratulations card when we had our son in March 2015. This would not be a problem if efforts were not made for any other managers. However I have witnessed other white managers receive gifts from my employer. This kind of discrimination hurts my wife as well. On two separate occasions she refused to undertake surgery due to the challenge that I am facing with work. Since January, my family and I have felt very badly treated by my employer and our family life has been greatly affected since then. We also have met Stirling MP Stephen Paterson regarding this discrimination issue that we both have experienced with Waitrose Stirling.
Second appeal outcome out on the 20th July 2016 and John Lewis Partnership decided to end my contract. The investigator spoken to all managers who I worked last three years in Scotland and all of them blame my performance. But on the other hand the investigator failed to interview the managers that I previously work with back in London for five years. On both appeal outcome report, John Lewis Partnership or the manager who racially abuse me or department manager who failed to investigate this incident NEVER apology for what they have done to me. It's failure of a partnership term itself.
Thank you for reading my story and please click SIGN PETITION BUTTON to send your petition.
http://www.thescottishsun.co.uk/scotsol/homepage/news/7226646/Store-bullies-taunted-Watrose-boss-over-accent.html
Vinoh Raja Gopal