NO Property Tax Increase in Somerville
18
people have signed this petition.
Add your name now!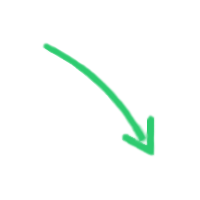 18

people

have signed.

Add your voice!
Maxine K.
signed just now
Adam B.
signed just now
CITIZENS' REQUEST
TO: SOMERVILLE BOARD OF EDUCATION, presented at the Public Hearing on the 2014-15 School Budget, April 29, 2014
*************
We the undersigned, respectfully request that the board
ABANDON $1.3 MILLION PROPOSED BUDGET INCREASE; and SET 2014-15 DISTRICT SCHOOL TAX RATE TO 1.800 OR LESS.
A PROPERTY TAX REDUCTION FOR SOMERVILLE CITIZENS IS LONG OVERDUE. RESIDENTS HAVE SEEN A 75% INCREASE IN PROPERTY TAXES OVER THE LAST EIGHT YEARS, and DO NOT SUPPORT ANOTHER INCREASE. WE DO NOT SUPPORT ANY INCREASE IN THE 2014-15 SCHOOL BUDGET. WE NEED PROPERTY TAX RELIEF.
Somerville's 2013-14 District School Tax Rate of 1.867 is the highest in Somerset County. The new proposed tax rate is higher and will continue that high rank. Our effective tax rate ranks among the highest in Somerset county, and in the state. The bulk of our tax payment goes to our school district. We believe that the quality of our children's education can be maintained WITHOUT RAISING the school budget by $1.3 million dollars, or by raising the school tax rate. This is a link to all of the school tax rates in Somerset County: http://www.co.somerset.nj.us/division/taxbd/2013%20Tax%20Rate%20Table%20v4.pdf
The Somerville Board of Education's tentative 2014-15 School Budget proposes a $1.3 million increase in the school budget for next year. That increase means that our PROPERTY TAXES WILL RISE, AGAIN. A copy of the budget can be found at this link: http://www.somervillenjk12.org/cms/lib5/NJ01001815/Centricity/Domain/355/2014-2015%20User%20Friendly%20Budget.pdf
Budget Highlights:
*Total Operating budget up 3% to $40mil
*The Regular Education budget has been cut by 3% ($12 mil, down $377,000)
*Special Education budget has been increased by 9% (to $3.9 mil; up 323,000).
*Guidance increased (up 12%) (up $106K to $1million)
*Bilingual Education increased (up 2%) (up $8K to $334,000)
*Basic Skills increased (up 87% to $37,000)
*Other Support Services (up 58% to $132,000)
*Extracurricular Activities (up 8% to $249,000)
*Athletics (up 7% to $835K)
*Speech, OT, PT, Related Services (up to $477,000) (up 6%)
*The number of pupils has only increased by 5 pupils
In Somerville we NO LONGER VOTE on our school budget, due to a new state law. (Most school boards in NJ voted to eliminate the public vote on the school budget, including Somerville). Only 38 towns in NJ still afford citizens the right to vote on their school budgets.
A NJ school board can automatically increase a school budget without taxpayer consent if they cap the increase at 2% increase to the total tax levy. Unfortunately this has resulted in "carte blanche" to automatically increase to the 2% cap. We do not want an automatic increase; WE WANT A REDUCTION.
Many other NJ districts have been successful at budget cuts while maintaining superior quality of education. It's time we do that in Somerville.
The Somerville School board consists of 10 elected members, and has 3 seats coming available in the November election, with a July filing deadline for prospective candidates.
If you are tired of paying high property taxes, please sign this REQUEST and make your voice heard. Thank you for your time and participation.
**PLEASE ATTEND THE BUDGET HEARING**
Tuesday, April 29th at 7pm, 51 W. Cliff St. - at middle school(Admin Bldg conference room)