Stop Power Outages in Binyamin
12
people have signed this petition.
Add your name now!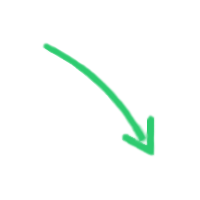 12

people

have signed.

Add your voice!
Maxine K.
signed just now
Adam B.
signed just now
Mrs. Myriam Obadia
Har Hamor 373
90622 Kohav Yaacov
Mr. Israel Ganz Monday, June 3rd 2019
Head of the Benyamin Moatsa
Dear Sir,
I moved in Kohav Yaacov in March of 2013. Since then, we've had to endure, on average, over 5 electric shutdowns per week and countless internet shutdowns.
This causes a lot of wear and tear on electric equipment and forces costly reparations and replacements on families which can't easily afford them.
I would understand if I lived in Uganda or Biafra, but in Israel, a country which installs solar panels, water generators, and many other modern technologies all over the world, this is unconscionable.
I suggest that the municipalities of Judea-Samaria follow the example of many municipalities, in France, Germany, and the USA, which solved the problem of reliable and affordable power and internet supply by installing municipal wind turbines, solar panels/generator, and fiber optic on the municipal territory.
It is high time for the yishuvim of Benyamin to invest in such developments.
Not only, they would improve the quality of life in the yishuvim, they would also improve security greatly, as such installations wouldn't be subjected to willful degradation by terrorists and vandals. Ultimately, they would also avoid the departure of many families from the yishuvim as well as serve to entice more Israelis and Olim to settle in Benyamin.
Sincerely,
Myriam Obadia 332 632 496
Co-signed by:
מרים עובדיה
הר המור 373
כוכב יעקב 90622
לכבוד מר גנץ היקר ראש מועצת בנימין.
שלום רב!
עברתי לכוכב יעקב במרץ 2013.מאז אנחנו סובלים בממוצע כ-5 הפסקות חשמל בשבוע ומספר רב של הפסקות אינטרנט.
וזה גורם למכשירי החשמל להתקלקל יותר מהר ובצורך להחליף או לתקן את המכשיר דבר שלא כל משפחה יכולה לעמוד בו.
הייתי מבינה אם הייתי גרה באוגנדה או בביאפרה אבל בישראל מדינה שיש בה תשתיות מפותחות ומדינה שמתקינה פנאלים סולריים , ושיש בה וחברה לייצור מים שנקראת : (" ווטר ג'ן") זה לא מתקבל על הדעת.
לא יכול להיות שמדינה שידועה בחדשנות שלה בכל רחבי העולם לא יכולה לספק לאזרחיה חשמל שוטף ללא הפרעות.
אני מציעה שהמועצה של בנימין תיקח דוגמא ממועצות אחרות ברחבי העולם כמו: גרמניה ,ארה"ב צרפת, שפתרו את הבעיה של אספקת אינטרנט וחשמל על ידי התקנת טורבינות רוח ,פאנלים סולריים וסיבים אופטיים באזור המוניציפלי.
זה זמן מצוין לישובים בבנימין להשקיע בפיתוחים חשובים אלה.
זאת ועוד ,חיי התושבים בישובים ישתפרו לעין ערוך במידה וכל התשתיות יהיו בתוך הישובים ולא חשופים לנזקים שהערבים מסבים לנו בכל פעם בפעולות וונדאליות.
מיותר לציין שתושבים רבים כבר קצו במצב הקיים ורוצים לעזוב את היישוב בגלל במצב הבלתי נסבל, ואנחנו כמובן רוצים ליצור מצב שבו אנחנו קולטים עוד תושבים ולא מאבדים תושבים ולעודד עולים להגיע לכאן.
בכבוד רב
מרים עובדיה 332 632 496
כוכב יעקב
אנחנו גם תומכים בדברים הנ"ל:
מזל שלום