Stop posting graphic corpse, nudity, guns, and violence videos on Facebook this only promote fame to killers, violence to children and heartbreak to f
53
people have signed this petition.
Add your name now!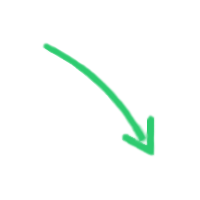 53

people

have signed.

Add your voice!
Maxine K.
signed just now
Adam B.
signed just now
"In February 2004 Mr. Zuckerberg launched "The facebook", as it was originally known; the name taken from the sheets of paper distributed to freshmen, profiling students and staff. Within 24 hours, 1,200 Harvard students had signed up, and after one month, over half of the undergraduate population had a profile. 2016, Facebook have provided Mark Zuckerberg a network of $51.2 Billion dollars with over 1.65 billion monthly active users give or take. Facebook has been one of the most used tools by society. It's a great networking for long distances. It provides great memories, reconnections, uplifting advice, great job leads, accomplishments and many more fantastic things. However just like anything that's meant for good some will do evil with it and turn it into bad. Therefore; as users we must force Mark to regulate what can and cannot be uploaded on Facebook. Over the course of the years Facebook have become an outlet less for reuniting with old friends and families, inspirations quotes, accomplishments, life milestone, jokes, and fun to more of a porn site, battle field, a morgue where you can upload dead images of one family, a gun store because more and more can load weapons legal and illegal, a fighting ground where beefs are forms and fight are recorded and even live killings.
Every day we are faced with a different battle in trying to protect our children. The internet is not going away and we don't expect it to; however we do expect being the owner making billions off your users that Mark Zuckerberg can control the content of what should or what should not be able to be uploaded on these sites. For a parent to find out his or her child have been killed via Facebook with horrible graphic pictures is unimaginable. I understand there is a Facebook review board when your page is reported FB review the content of it. In reviewing some user get blocked for 24 hours or at the most a week. That's just not enough. Instead of blocking them how about when one page is reported that contains Guns, Violence, Nudity, Videos of fighting and graphic pictures of dead bodies' Facebook automatically delete the page forever. Make it an inconvenience for them so they will have to start another page. If we keep inconveniences them they will eventually get the picture that this is not allowed and that this is not what Facebook was created for. We cannot keep sitting idle by giving fame to the stupidity that is uploaded on these sites and causing more grief to families.
Although there is never a 100% chance of stopping it all or catching it all this petition can start a fire to burn and show the solidarity that we are tired of assisting in the demise of the human race. Mark Zuckerberg we are demanding you change the bylaws of this site and change the Facebook review board policies by deleting all accounts that are reported that contains these problems. It will make many think before they post or share anything unwanted.