STOP PMIZ – A "FISHY DEAL"
10
people have signed this petition.
Add your name now!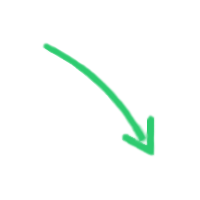 10

people

have signed.

Add your voice!
Maxine K.
signed just now
Adam B.
signed just now
MADANG
PEOPLE'S PETITION TO RT HON. PETER O'NEILL CMG, MP, PRIME MINISTER OF PAPUA NEW
GUINEA AND HON. JIM KAS GOVERNOR FOR MADANG- CALLING FOR CLOSURE OF HE PACIFIC
MARINE INDUSTRIAL ZONE (PMIZ), 12 MAY, 2015.



We the local community leaders,
representatives of people of the BEL and ARI villages and Madang people during
a meeting at Riwo village on 4 May, 2015 – unanimously agreed to call on the
Government to CLOSE THE MADANG PMIZ
for the following reasons;



LACK/NO
CONSULTATION



1.
There was no Free Prior and
Informed Consent from landowners before the project was initiated and contract (for
infrastructure development) was signed between the developer (China Shenyang
International Economic and Technical Corporation Ltd) and the National
Government through the Trade, Commerce and Industry Department.



2.
There was no awareness and
assistance given by Government to Incorporated Land Groups (ILG) as required
under ILG law prior to development of this project.



3.
People were "forced" to form umbrella
companies or groups where there is no recognition of clans systems and
ownership of land and reef in the impacted area or Madang lagoon.



4.
Survey, construction and other
work has began at the PMIZ Vidar site without the consent, involvement or
knowledge of the Bel people, Madang people and our community, local and national
leaders.



5.
The Madang Governor, Madang
National Members of Parliament and the Provincial Government which included
elected Ward Presidents have not been consulted, involved or currently have no
knowledge of the scope of work being carried out at the PMIZ Vidar site.



6.
The communities within and around
the PMIZ Area were not consulted on their use of their three (3) mile traditional
fishing ground as required by fisheries neither by the office of the Provincial
PMIZ Project Coordinator or the National Fisheries Authority.



ENVIRONMENTAL
IMPACT



1.
There is no Environmental Impact
Study (EIS) on the current state of the air, land and sea in the Madang lagoon
and Vidar area to establish a baseline data for future monitoring and control
of levels of pollution from all PMIZ activities.



2.
There is no Memorandum of
Agreement (MOA) on a Compensation Formulae to be signed between the Bel people
and Madang people, the developer and the Provincial Government for any annual increases
in pollutions.



3.
There is no guarantee that four
(4) gazetted locally managed Marine/Wildlife Management Areas within the Madang
Lagoon will be protected from pollution and other activities by the PMIZ
Project.



4.
There is no guarantee that tides
and ocean current will not carry pollution from the PMIZ Project to locally
managed marine conservation areas along the North Coast Road or the Madang
lagoon.



5.
There is no guarantee that part
of the Coral Triangle off the coast of Vidar in Madang will not be polluted and
destroyed by the PMIZ Project. This reef is important part of the PNG which is
under the Government's Coral Triangle Initiative.



NO
BENEFITS TO LANDOWNERS & MADANG PROVINCIAL GOVERNMENT



1.
Experience has been that the
National Government, Provincial Government and partner corporations do not
honour their agreements with the Madang landowners eg: Siar Landowners to date
have not received benefits from RD Fisheries. Thus this project is going to
repeat this at a very larger scale.



2.
There is no Memorandum of
Agreement (MOU) between the developer, National Government, Provincial
Government, Incorporated Land Groups (ILGs) and the landowners setting out
benefits and business rights.



3.
There is no MOU between Madang
Provincial Government and developer on the business spin offs for indigenous
Madang people including Joint Venture with operators of fishing vessels and
training and employment of local fishermen on vessels.



4.
There is no MOA between
Provincial Government, LLGs and developer to guarantee that 50% of all
workforce comes from people of registered ILGs and LLG census area before
project starts.



SOCIAL
IMPACT



1.
There was no Social Mapping to
ensure viable social structures and systems are not destroyed as a result of
the PMIZ Project activities and influences.



2.
No-Go-Zones have already been set
up by the PMIZ Project preventing locals from having direct access to their
customary gardening and fishing grounds.



3.
There is no guarantee that the
current practice of "fish for sex" trade will not intensify with and as a
result of the PMIZ Project activities and influences.



4.
There is no guarantee that the
education of young people, especially females, from the surrounding PMIZ
Project area will not be affected by the PMIZ Project activities and influences
as project is currently luring young women to leave school to become labourers
of the fish clearing and processing assembly line.



5.
There is no guarantee that the
current law and order problems will not increase as a result of the PMIZ
Project activities and influences.



6.
There is no guarantee signed by
the state or Governor General that the people of Sek Island, Kananam village
Rempi and villages within the PMIZ proximity will not be displaced, removed or
relocated to other areas to make way for the project.



7.
There is no guarantee that the
sudden increase in population (+30,000) will not put a strain on the government
services (water, electricity, health) to the Bel and Madang people.



ECONOMIC
IMPACT



1.
There is no guarantee that the
economic freedom enjoyed by the Bel and Madang people who live off the sea will
not be destroyed by the pollution and activities of the PMIZ Project.



2.
The National Government, the
Madang Provincial Government, the ILGs and LLGs concerned don't have any
details of royalties to be paid by PMIZ developers and operators for every
tonnage of fish processed. Such a multi-million dollar project must have
formulae for royalty payments similar to packages enjoyed by oil, minerals and
logging landowners.



3.
There are no details of on-site
Small-Medium Enterprises (SME) and guarantees of certain percentage of it to be
provided for ILG people.



4.
The Madang People were overlooked
in the bidding process to supply power and water to the PMIZ Project even
though they were encouraged to participate.



WE NOW
CALL ON THE RT HON PETER O'NEILL CMG, PRIME MINSTER AND HON JIM KAS MADANG
GOVERNOR FOR:



1.
The Government of Papua New
Guinea to STOP the PMIZ project;



2.
The Madang Provincial Government
to immediately use its administrative
powers to STOP all survey,
construction and any other work associated with PMIZ development at Vidar.



3.
The Ombudsman Commission to CONDUCT a full investigation into the
expenditure of K30.m (budget approved) and any other additional funds by the
national government or its agencies on the PMIZ development so far.



WE THE
PETITIONERS URGE YOU TO IMMEDIATELY TAKE NECESSARY MEASURES TO STOP THIS
ILLEGAL AND UNSUSTAINABLE PROJECT. WE EXPECT YOUR FAVOURABLE RESPONSE ON/BY THE
31ST OF MAY2015.



ON THE
EVENT THAT WE DO NOT RECEIVE A FAVOURABLE RESPONSE FROM YOU, WE WILL SEEK OTHER
NECESSARY MEANS TO STOP THIS PROJECT.