STOP PLAGIRANJU u HRVATSKOJ - STOP TO PLAGIARISM IN CROATIA
11674
signers.
Add your name now!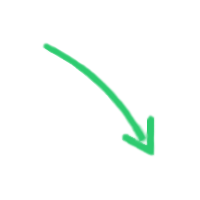 11674

signers.

Almost there!

Add your voice!
Maxine K.
signed just now
Adam B.
signed just now
Mnoge službeno utvrđene činjenice pokazuju da je plagiranje raširen problem u akademskom, obrazovnom i javnom djelovanju u Republici Hrvatskoj. Plagiranje i slični oblici etički neprihvatljivog ponašanja dugoročno uništavaju znanstvene, obrazovne i odgojne ustanove, te vode opasnom slabljenju društvenog povjerenja.
Želimo javno izraziti duboku zabrinutost zbog takvoga stanja i zahtijevamo od Vlade i Sabora da podrže politiku nulte tolerancije na plagiranje i osobito strogo sankcioniraju sve slučajeve plagiranja počinjenih od osoba na javnim funkcijama u Republici Hrvatskoj.
There is a vast body of evidence that shows that plagiarism is a widespread problem in Croatian academic, educational and public life. Plagiarism and similar kinds of ethically unacceptable behaviour have lasting damage on research and educational institutions; further leading to a serious decline in trust.

We would like to express deep concern about this state of affairs and ask the Croatian Government and Parliament to enforce a policy of zero tolerance to plagiarism. In particular we ask for a sanctioning of instances of plagiarism committed by those who hold a public office.

Inicijatori peticije su profesori, znanstvenici, učitelji, liječnici i studenti - the Initiators of this petition are university professors, scientists, teachers, medical doctors and students:
1. Ana Barač, docentica i liječnica, Georgetown University
2. Damir Bakić, profesor i znanstvenik, PMF, Sveučilište u Zagrebu
3. Frano Barbir, profesor i znanstvenik, Sveučilište u Splitu
4. Ivan Damjanov, profesor i znanstvenik, University of Kansas Medical Center
5. Ivan Đikić, profesor i znanstvenik, Goethe-Univeristät Frankfurt i Sveučilište u Splitu
6. Željka Fuchs, profesorica i znanstvenica, New Mexico Tech
7. Vesnica Garašić, docentica i znanstvenica, Sveučilište u Zagrebu
8. Boris Lenhard, profesor i znanstvenik, Imperial College London
9. Žaklin Lukša, profesorica biologije, Čakovec
10. Stjepan Marčelja, znanstvenik i Honorary Professor, Australian National University
11. Martina Mijušković, znanstvenica, Genomics England, London
12. Bojan Pečnik, Hipersfera doo, Zagreb
13. Tina Perica, poslijedoktorandica i znanstvenica, University of California San Francisco
14. Hrvoje Prpić, poslovni anđeo, Silicijska dolina
15. Janoš Terzić, profesor i znanstvenik, Sveučilište u Splitu
16. Nikica Simić, profesor i učitelj, Zadar
17. Davor Branimir Vincze, student doktorant, Stanford University
18. Dejan Vinković, znanstvenik, Institut sinergije znanosti i društva, Čakovec
19. Jure Zovko, filozof, Institut za filozofiju Zagreb i Sveučilište u Zadru