Stop PANYNJ parking fees for CBP
1207
signers.
Add your name now!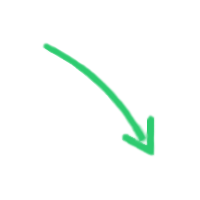 1207

signers.

Almost there!

Add your voice!
Maxine K.
signed just now
Adam B.
signed just now
I am a Customs and Border Protection (CBP) Officer assigned to JFK International Airport in NYC. I am writing to implore you, your office and your counterpart in New Jersey to intercede on a pressing matter involving CBP and the Port Authority of New York and New Jersey (PANYNJ). As you, and Governor Christie, are the parties ultimately responsible for the appointment of individuals assigned as the Board of Commissioners and the Executive Director and Deputy Executive Director I am certain that your aid would be invaluable to me and my colleagues.
I have been employed with CBP for 11 years and the matter I bring to your attention may seem miniscule in today's climate but I assure you it matters a great deal to people you probably do not give too much thought about. I refer to parking fees paid by myself, other Officers, Agricultural Specialists and first line Supervisors to the PANYNJ at JFK International and Newark Liberty International Airports. I have often wondered why federal law enforcement officers assigned to JFK and Newark have to pay for parking at the port of entry they are assigned. To my knowledge we are the only law enforcement officers in the state of New York that are forced to pay parking fees in order to perform their duties safeguarding NYC, NYS, and the USA.
I have been unable to find another port outside of the NYC area that charges CBP personnel to park so they can perform their duties. Especially given the remote locations of the airports where there is no street parking, the shift work we perform and the mandatory overtime which affect our start and finish times. I can also reasonably state that we are most likely the only law enforcement agency in the state of NY that has to pay for what any other reasonable agency would provide. Including the PANYNJ which provides a secure lot on the grounds of the area airports for the PAPD Officers to enjoy free of charge.
The PANYNJ states it is losing parking revenue when it appears that CBP has generated an abundance of revenue by approving landing rights and processing millions of passengers each year. According to the 2013 PANYNJ Annual Report "most international passengers ever for the Port Authority's airport system: 39.6 million," and "most international passengers, JFK: 26.5 million." Of particular note is a bullet point from the same 2013 Annual Report on page 59 which states:
Parking and other revenues declined $23 million in 2013 primarily due to a $42.3 million decrease in ECRR gate and tipping fees. Partially offsetting this decrease was a $12 million increase in Aviation facilities parking revenues due to a July 1, 2013 increase in on-airport public parking rates and the April 1, 2013 implementation of an airport access fee to off-airport parking lot operators.
I emphasize there was a "$12 million increase in Aviation facilities parking revenues" in 2013. Just because the PANYNJ is losing money in other areas does not mean CBP personnel should make up that shortfall. CBP is an integral component in the tri-state areas continued economic progress simply by excelling in what we do.
I truly do not understand how the PANYNJ can say they are losing parking revenue by allowing CBP personnel to park at a reduced rate or free. The amount of foreign carriers coming to JFK alone has increased every year over the past five years. Not to mention the increased international flight schedules of every domestic airline at JFK. The amount of passengers has increased every year for the last ten years. CBP is a key part of the already increased revenue to PANYNJ simply by doing our jobs. All this and we have been severely short staffed, by two to three hundred officers, for the last several years.
In addition to a CBP fact sheet I can offer which provides certain statistics about what we do here at JFK I will add the following duties:
We gather intelligence from thousands of interviews each year.
We work with HSI, DEA, FBI, NYPD, PAPD, JTTF and countless other law enforcement agencies on various projects.
We prevent criminals from avoiding prosecution. Most notably here at JFK was Faisal Shahzad, the Times Square bomber.
We now screen passengers for the Ebola virus to prevent its spread into the US.
In researching our particular issue I was directed to an interesting online document from the U.S. Department of Homeland Security U.S. Customs and Border Protection Airport Technical Design Standards Passenger Processing Facilities August 2006. It appears this was formed and disseminated under former DHS Commissioner Ahern. Of particular note is the second paragraph of section 3.9.3 as it pertains to parking.

3.9.3. Site and Parking Considerations
CBP requires that airports provide parking for both official government owned vehicles used in conjunction with CBP operations and for privately owned vehicles that transport CBP Officers to and from the processing facility. Official government vehicle parking spaces must be located in the immediate vicinity of the international terminal and must be directly accessible from the CBP facility so that officers in the performance of official duties do not have to travel through an area frequented by the public. Official vehicle parking is required by CBP, and, where present, ICE. All parking for official government vehicles must be provided at no cost to the government.
To accommodate private vehicles driven by government employees, airports must provide a secure, designated parking area. Preferably, parking for privately owned vehicles driven by government employees will be separated from other parking areas designed for use by the general public. The location of the designated parking area and the route traveled to the facility must be a reasonable distance, well lighted, assure the safety of officers and be approved by CBP officials. Remote or off-site parking that requires officers to use shuttle transportation is not acceptable as officers can move in and out of a facility several times during a typical day or be required to work at night. Remote parking can adversely affect operational efficiency and raises a number of concerns for officer safety.
Consult the CBP PD to determine the number of official and private parking spaces required.
I am confounded that the local Port Directors of JFK and Newark, and seemingly the DFO of this area, have decided to step aside yet again and have the local union officers negotiate directly with the PANYNJ. Particularly when these design standards are to be enforced and approved by the Port Director. Our upper management, which does enjoy the privilege of free parking, has made themselves unwilling or unable to stand with the Officers and first-line Supervisors they publicly commend. As they have effectively removed themselves from this major Officer concern I am providing a copy of this letter to federal law makers as well in hopes they may be able to persuade not only your intervention but our superiors.
In summation I believe that we contribute to the safety and prosperity of New York, New Jersey and the United States of America. I believe that the PANYNJ has overstepped its authority by charging CBP personnel to park at a port of entry when there are no adequate alternatives. Every day there are available parking spots at all the terminals. Every day there are vehicles parked on airport roads to avoid paying parking fees. Everyday those motorists that create a dangerous traffic situation are chased away by PA Police and not given tickets or towed. Every day illegal taxi drivers swarm the terminals and park their cars in the lots. If the PANYNJ wants to increase their revenue I suggest they start there and not heap fees on hard working CBP personnel. I invite you and/or your staff to come to JFK and I would be happy to speak with you and show you around.
Thank you for your time and consideration.
Thomas Brennan