Stop Overcrowding in Las Vegas Schools
11
people have signed this petition.
Add your name now!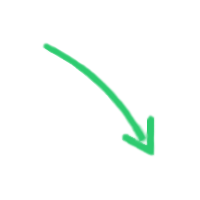 11

people

have signed.

Add your voice!
Maxine K.
signed just now
Adam B.
signed just now
Let Governor Brian Sandavol know of our education dilema! Implementing a new tax for education will ensure the future of Las Vegas! We are robbing the people who holds Las Vegas's future in thier hands.
Pat Skorkowsky, the superintendent of schools, once said that "[he] could build 23 elementary schools [in Las Vegas] today, and they would open up full and overcrowded" (Nagourney 1). Las Vegas is becoming one of the nation's fastest growing cities that is currently rising in jobs, tourists, and home development and sales. The city of Las Vegas seems to be rising in all aspects except one, education. Las Vegas is showing to have economic vitality and people are flooding to here with their families (Nagourney 1). Unfortunately, one growing problem that has yet to be relieved is the issue of overcrowding in schools to accommodate the growing number of students. "Overstuffed schools and classrooms are hurting academics…the crowding issue absolutely plays into the instructional programs"(1). This problem is only worsening through the years and is leaving it's lasting effects on the Las Vegas community. The state's school system is already ranked last in the nation and overcrowding in schools is only contributing to this. Overcrowding is not only affecting the students, but also their teachers and administers ability to do their jobs to the best of their potential. The effects of overcrowding is hurting our education and soon it's effects will catch up with us.
Please read my personal letter to Governor Sandavol

https://docs.google.com/document/d/1AtgGoe_rFt46vO...

Works Cited
Layton, Lindsey, and Emma Brown. "The Ultimate in School Choice or School as a Commodity?" Washington Post. The Washington Post, 3 June 2015. Web. 18 Nov. 2015.
Nagourney, Adam. "Las Vegas Schools Groan From Growing Pains." The New York Times. The
New York Times, 06 Oct. 2014. Web. 18 Nov. 2015.
Westervelt, Eric. "What Happens In Vegas Includes Crowded, Struggling Schools." NPR. NPR, 6
May 2015. Web. 18 Nov. 2015.