Stop Oppressive Schooling, Open Letter to Denver Public Schools
59
people have signed this petition.
Add your name now!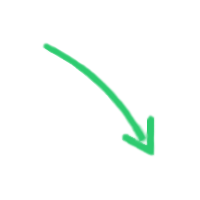 59

people

have signed.

Add your voice!
Maxine K.
signed just now
Adam B.
signed just now
Dear Superintendent Boasberg and Members of the Board of Education:
We are writing in response to the Open Letter written to you by the leaders of four charter networks in Denver and published on February 10, 2017. The letter, as well as the assumptions embedded in their request, were especially disturbing in light of the report authored by Dr. Sharon Bailey (Bailey report) that highlighted the deep-seated institutional racism that exists within Denver Public Schools. We appreciate your recognition last October that the findings of the Bailey Report were not a surprise and that there is a lot to do to combat institutional racism and bias in Denver Public Schools. It is for precisely this reason we felt compelled to draft a response to their Open Letter. We ask that you have honest, authentic, and robust conversations with the community before approving and placing any more of their schools.
In their Open Letter, Bill Kurtz, Chris Gibbons, David Singer, and James Cryan position themselves and their schools as an "important" and large part of the solution to low-performing schools in Denver Public Schools.They claim their schools have set a high bar for education in Denver and demonstrated success against those expectations, and that, for this reason, they should be allowed to open a total of 18 more schools. Yet, the school networks that these four, affluent, white men lead--DSST, STRIVE Prep, University Prep, and Rocky Mountain Prep--are the epicenter of the kinds of practices highlighted in the Bailey Report (and in subsequent district focus groups and interviews) as hurting students and teachers in our district. Specifically, the report notes that Denver Public Schools "through bias, charter, specialty schools and testing is disconnected from the needs of students of color" and that the content and programming of charters and other "focus" schools are not meeting the needs of diverse students. This is in part because "the talent and potential displayed by students of color are not accepted as intelligent and that their robust personalities and challenging of authority were viewed as negative dispositions by Anglo teachers."
Additionally, while the schools run by these four college preparatory charter networks may indeed get the academic results they claim, they also reflect far too many practices that result in the following:
Environments in which predominantly white staff control the bodies and voices of poor and brown children through strict behavioral management policies and disciplinary practices;
Environments in which students and teachers find themselves afraid to speak up or speak out for fear of being punished;
Cultures of "achievement" in which the outcomes on standardized tests are considered more important than culturally-relevant curriculum and experiences;
Cultures that "dehumanize" black educators and students of color in systemic and insidious ways.
Because of the above results (among other socio-cultural harms), we strongly disagree with their definition of a "high-quality" education that results in academic achievement but utilizes compliance and dehumanizing curriculum, practices, and policies. A focus on silence and compliance instead of dialogue and healing creates environments that control marginalized students--their voices, bodies, and minds--and perpetuates systems where students are disempowered. We believe that this vision of "high-quality" schooling is actually a very low-expectation of what schooling can and should be--for all children but especially for our most marginalized Denver youth. Moreover, the "success" of these networks has led the district to adopt broader policies and practices over the years that promote oppressive practices around instruction, classroom management, and school-wide behavioral policies into many other DPS schools.
While these four men may truly believe their schools are successful and beneficial for marginalized youth in Denver, the findings of the Bailey Report (and similarly candid conversations taking place within pockets of the Denver community) suggest otherwise. Many people in our community have been scared into silence. As the Bailey Report makes clear, people are afraid to share their true experiences and opinions out of fear that they will be fired or face other retaliatory action.
Ironically, these leaders claim in their newsletters and in their discussions with members of our community that they are aware of these concerns and are currently engaging in Diversity, Inclusivity, and Equity work. Yet the fact that these men alone drafted, signed, and submitted an Open Letter requesting permission to open yet more schools without any evidence that they have diverse community support for their proposed expansion suggests the opposite. These four leaders do not represent the diversity of Denver Public Schools.They either did not consider or did not care about the message they were sending when they asserted that the best thing for our district and our students was for them to open yet more schools without engaging in an open dialogue about the concerns that exist about the schools they already operate.
While we appreciate that there may be internal efforts underway to address the findings of the Bailey Report, we write this letter to call for a public, inclusive, facilitated community conversation about the Bailey Report and the culture of compliance and fear that has become a part of our district - in the schools of these networks, as well as more broadly. Denver will not meet the spirit of the Denver 2020 plan until we find better ways to create and support schools that close the educational achievement gap in humanizing ways that work for all students.
Thank you for your time.
Sincerely,