Stop Budleigh Salterton High Street One Way
201
people have signed this petition.
Add your name now!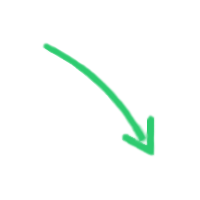 201

people

have signed.

Add your voice!
Maxine K.
signed just now
Adam B.
signed just now
Covid-19 has effected all of our lives and it is about to have an even bigger effect on our high street!
The Budleigh Salterton Town Council has voted to put in place a one-way system for the high street and remove several parking spaces opposite Co-op and Big Lloyd's. This is to enable social distancing. This is meant to be temporary. The problem is they are opting for a one-way system which diverts traffic from the high street at the traffic lights coming from the round about to the left past the Public Hall and around Upper Stonebourough Road over to the East Budleigh Road and back down to the Coast Guard Road then up the high street one way.
There are many concerns the first is in the route, as it diverts traffic away from the high street. It will be too easy for people to just continue on to Sidmouth instead of back up the high street. The alternate of it coming down the high street and back around would have been a more viable option to at least take people through the town to see what there is available as many people do not realise what shops there are on the high street. Many people who might drive through Budleigh and look in a shop window and see something that catches their eye will encourage them to stop and look at what the shops have to offer.
Imagine bin collection days with this system in place.....it is already a bad situation and then to have this in place will just add more chaos and headache to the high street. It has been advised this will not be a good plan for the bin collection and could cause some bins not to be collected.
It has been said this route is to keep the bus running. Surely the bus line could go the opposite direction for a short period.
Many of the local businesses get regular deliveries and they will be charged more with this route in place for those deliveries. Who will help them with this cost? How will they get their deliveries in this plan?
The corner where Upper Stoneborough Road and the East Budleigh Road is already a very bad corner for turning right because of visibility and cars parked on the opposite side of the road as you would turn. It is a traffic hazard in the making. Along that road there is quite often cars parked along near the Hub which again will cause problems with traffic. How will lorries turn that corner to get back to the high street? It is difficult enough for cars.
Next is the removal of the parking along the high street. Many people park there and pop in for a prescription or a jug of milk during the day. The removal of the these parking spaces will not allow people to do this and while we all agree a little walk is good for you remember not all of us have good mobility and this will cause issues for those that don't. Many people stop off on their way home from work or after picking up their children from school and they will now face going to one of the car parks and walking (possibly in inclement weather) to do this. It will be much more appealing to just carry on to Lidl or Tesco and get what is needed. This will also make things more difficult for the residents of the high street.
There are members of the council that want to see the high street pedestrianised and many feel this is just a stepping stone for them to implement such a plan even though they say this is temporary.
Our high street businesses had enough problems last summer when the gas line was put in and the traffic was diverted in areas. Three months of being closed due to the lockdown then our town council wants to put this plan into action which will effect the businesses and anyone thinking otherwise has never been in business.
There was no consultation with the businesses and very little interaction with the public to see if they felt it was a viable option. Isn't it the councils job to work for the best interest of the town and its residents? Why was there no consulting? Why so late in the pandemic when there is an easing of restrictions? Isn't this like waiting until after the horse has bolted to close the gate?
There are other options and this one is not what the people feel is best. Please help us to get our voices heard by the council.