Stop Obama!! On Executive Actions On Immigration!! And Listen To Us Americans Loud And Clear!! We Are Fed Up!!
15
people have signed this petition.
Add your name now!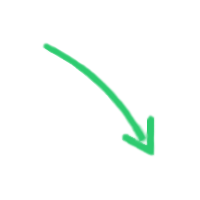 15

people

have signed.

Add your voice!
Maxine K.
signed just now
Adam B.
signed just now
I am so tired of feeling like us Americans have no say!! And I am screaming for our FREEDOM AND SPEECH BACK!! US AMERICANS NEED TO STAND TALL AND STICK UP FOR THE UNITED STATES OF AMERICA!! LETS TELL OBAMA NO....AND TELL HIM WHAT WE WANT!!! WE WILL NOT STAND FOR HIM TO DESTROY US ANYMORE THEN HE ALREADY HAS!!!
LETS STOPEXECUTIVE ACTIONS ON IMMIGRATION!!!AND LETS TELL OBAMA WHAT WE WANT DONE ON IMMIGRATION REFORM....IT IS UNCONSTITUTIONALWHAT HE WANTS!!
LETS BEGIN BY CLOSING OUR BOARDERS!!!!
The Obama administration is claimed to have released 167,000 illegal immigrants with criminal records. Some of the 2014 election results are already being scrutinized because Democratic voter fraud was caught on video. Even one illegal immigrant is shown being encouraged to vote in an undercover video.
1. No non citizens with criminal records should be able to enter the United States, or should be able to receive a visa.
2. No non citizens should be able to vote
3. No non citizens should be able to receive benefits from the United States
4. If a non citizen is caught and Homeland Security was unaware of them being in the United States they would be deported and banned for 3 years and would have to apply for proper visa and US APPROVAL.
5. All non citizens that the US is unaware of here must turn them self in so they are not banned. But must go back to there country until proper visa,and US APPROVAL.
ONCE IMMIGRANTS ARE LEGAL THEY MUST DO THE FOLLOWING TO REMAIN IN THE UNITED STATES OR WILL BE DEPORTED!!
1. Must learn English as a second language.
2. Must have a job on the books,or proof of income checks a month.
3. Must do there taxesevery year (no exception)
4. You must send proof in at the end of every year
5. You will receive public benefits for one year for you to get on your feet,then you mustbe reviewed by government.
6. If you get in trouble you will be deported,if rules are not followed you will be deported
7. All monies remain in the United States not to be sent to there Country
Congress must fulfill its obligations under the Constitution and address this issue. Furthermore, it is not clear under what authority you would take such action, if you chose to do so. Taking executive action along the lines that have been reported would flaunt the separation of powers and our system of checks and balances, undermine the rule of law, and frustrate the proper administration of our current immigration system."