Stop N.Y. from infringing on your Vaping rights!
56
people have signed this petition.
Add your name now!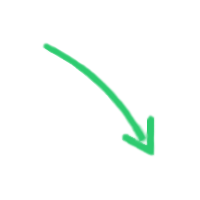 56

people

have signed.

Add your voice!
Maxine K.
signed just now
Adam B.
signed just now
New York is, once again, encroaching on your rights by introducing Assembly Bill 296 & Senate Bill 722. This would make it so that the all "e-cigarette cartriges" would be considered a "tobacco product", therefore subject to a 75% tobacco tax, and refill liquids would be completely prohibited.
http://blog.casaa.org/2015/01/new-york-call-to-action-ny-state-bills.html

If you believe in your vaping rights, if you feel as though vaping has helped your life healthwise or any other way, you need to sign this petition.
We do not feel as though New York should be able to stomp on our rights. We should not lay down and let it happen. Stand up for your rights, and the rights of the vaping community as a whole.
Feel free to contact any of the New York area Legislatures listed below by phone, fax, or e-mail. Especially those in your area. It is encouraged!
Sen. Kemp Hannon (R - Dist. 06; Nassau County) SPONSOR
Phone: 518-455-2200
Email: hannon@nysenate.gov
Sen. Simcha Felder (D / R - Dist. 17; Kings / Brooklyn)
Phone: (518) 455-2754
Fax: (518) 426-6931
Email: felder@nysenate.gov
Sen. Martin J. Golden (R - Dist. 22; Kings)
Phone: (518) 455-2730
Fax: (718) 238-6170
Email: golden@nysenate.gov
Sen. Ruth Hassell-Thompson (D - Dist. 36; Bronx, Westchester)
Phone: (518) 455-2061
Fax: (518) 426-6998
Email: hassellt@senate.state.ny.us
Sen. Brad Hoylman (D - Dist. 27; NYC)
Phone: (212) 633-8052
Fax: (212) 633-8096
Email: hoylman@nysenate.gov
Sen. Jack M. Martins (R - Dist. 7; Nassau)
Phone: 518-455-3265
Fax: 518-426-6739
Email: martins@nysenate.gov
Sen. Velmanette Montgomery (D - Dist. 25; Kings)
Phone: (518) 455-3451
Fax: (518) 426-6854
Email: montgome@nysenate.gov
Sen. José Peralta (D - Dist. 13; Queens)
Phone: (718) 205-3881
Fax: (718) 205-4145
Email: jperalta@nysenate.gov
Sen. Gustavo Rivera (D - Dist. 33; Bronx)
Phone: 518-455-3395
Fax: 518-426-6858
Fax: 718-933-2825
Email: grivera@nysenate.gov
Sen. Diane J. Savino (D - Dist. 23; Kings, Richmond / Staten Island)
Phone: (518) 455-2437
Fax: (518) 426-6943
Email: savino@senate.state.ny.us
Sen. José M. Serrano (D - Dist. 29; NYC, Bronx)
Phone: (518) 455-2795
Fax: (518) 426-6886
Email: serrano@senate.state.ny.us
Sen. Tony Avella (D - Dist. 11; Queens) Co-Sponsor, Not a Committee Member
Phone: 518-455-2210
Fax: 518-426-6736
Email: avella@nysenate.gov
OTHER AREAS OF NEW YORK STATE:
Sen. Greg Ball (R - Dist. 40; Dutchess, Putnam, Westchester)
Phone: (518) 455-3111
Fax: (518) 426-6977
Email: gball@nysenate.gov
Sen. Hugh T. Farley (R - Dist. 49; Fulton, Hamilton, Herkimer, Saratoga, Schenectady)
Phone: (518) 455-2181
Fax: (518) 455-2271
Email: Farley@nysenate.gov
Sen. William J. Larkin Jr. (R - Dist. 39; Orange, Rockland, Ulster)
Phone: (518) 455-2770
Email: larkin@senate.state.ny.us
Sen. Ted O'Brien (D - Dist. 55; Monroe, Ontario)
Phone: (518) 455-2162
Fax: (518) 426-6925
Email: obrien@nysenate.gov
Sen. James L. Seward (R - Dist. 51; Cayuga, Chenango, Cortland, Delaware, Herkimer, Otsego, Schoharie, Tompkins, Ulster)
Phone: (518) 455-3131
Email: seward@nysenate.gov
Sen. Catharine Young (R - Dist. 57; Allegany, Cattaraugus, Chautauqua, Livingston)
Phone: (518) 455-3563
Fax: (518) 426-6905
Email: cyoung@senate.state.ny.us