Stop Delta Dental's New Payment Methodology
1544
signers.
Add your name now!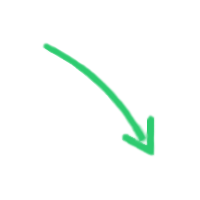 1544

signers.

Almost there!

Add your voice!
Maxine K.
signed just now
Adam B.
signed just now
The Massachusetts Dentists Alliance is reviving our 2018 Petition against Delta Dental's proposed fee methodology. Delta has submitted 2 new Exhibits to the Division of Insurance since our last petition. Exhibit A explains the new fee methodology and Exhibit B is an actuarial report claiming that Delta Premier pays on average 37% more than its competitors. We believe that this report is misleading and inaccurate.
The DOI has also clarified that opposing the 10% decrease in reimbursement does not necessarily mean that the default will be the initially proposed 30% decrease, or another similarly worse alternative as the MDS has suggested. The DOI stated at the hearing that the Total Choice plan approved in 2017 is a separate insurance plan in the for-profit company; which we have always maintained. It in no way impacts the regulation of the non-profit plans; this aspect remains a source of much confusion from which Delta seems to benefit.
Please sign our petition! We need to show the DOI that most dentists in our state are opposed to Delta's new fee methodology by March 22.
In addition, please write a letter explaining your opposition to the DOI at doidocket.mailbox@mass.gov and reference Docket #G2018-01 before March 22, 2019.
Original 2018 petition below:
The Massachusetts Dentists Alliance for Quality Care and the signers of our petition do not endorse Delta Dental's change in the payment methodology for the Premier Product. We believe that the majority of dentists in Massachusetts oppose the idea that this change reflects progress or will create additional healthy outcomes for patients. On the contrary, it will inflict permanent damage on the state of dental healthcare in our Commonwealth and will pave the way for future erosion of our healthcare system.
Our contention in this petition is as follows:
Delta's decision to change their methodology, if approved, will have a significant influence over how healthcare in our state is practiced because there will no longer be a high quality dental plan for consumers or for employers to offer to their employees.
Delta already has several reduced fee plans (PPOs) that exist in the Commonwealth which fulfill the need for affordable options and that are still very profitable within the company.
This change in payment methodology, specifically the assignment of benefits clause, punishes dentists that do not agree with its drastic change in compensation. Its provisions act as a punitive threat to those that do not abide.
The new payment methodology and its unintended consequences are not easy to understand by patients, dentists, or analysts within state government and will allow Delta too much freedom to alter the fees in the future. We are concerned about how this will permanently change the state of dental healthcare due to Delta's oversized influence in the realm of dental insurance in the Commonwealth.
"Delta Premier" denotes a more superior dental insurance product. Employers, consumers, and patients alike rightly equate this Premier plan with a higher level of service and universal acceptance by dental providers.
It is understandable that not every consumer likes or is able to afford this Premier plan. This is why there are multiple PPO products offered by Delta that are more affordable for employers and consumers. The PPO products are not as popular at this time due to the limitations placed on consumers and treating dentists within the plan, but they already exist within the marketplace.
Turning Delta Premier into an "affordable" and "competitive" option will confuse employers, patients, and dentists. With the new payment methodology, the Premier product will now pay similar fees to those fees that already exist in the PPO plans. The new system will create an intentional misdirection where employers, employees, and consumers cannot differentiate between the competitive low-cost PPO plans and the competitive low-cost Premier Plan. This methodology change is not offering more options to patients; it is a manipulation of the entire dental insurance market.
Our goal, as Massachusetts Dentists, is to maintain high quality dental care for our patients. Significantly decreasing Delta Premier reimbursements will effect the healthcare of Massachusetts citizens in the following ways, but not limited to: number of patients that are needed to be seen per hour, total time spent with each patient, and amount of staff that dentists are able to hire to facilitate exceptional healthcare outcomes.
If these measures are approved, they will have a chilling effect on the future of the practice of dentistry in our state. The benefits of these changes have no guarantee to lower premium costs to patients and they most certainly will not improve dental outcomes. On the contrary, reimbursement to dental insurance companies will most likely continue to increase as in recent years.
We, the Massachusetts Dentists Alliance for Quality Care and signers, would like to remind Delta Dental and the Division of Insurance that we are the healthcare professionals who have personal and meaningful relationships with our patients. We are compassionate and caring in each patient interaction to help our patients stay healthy and live longer. Our patients are not just numbers and statistics but living human beings that do not appreciate being rushed through an invasive dental procedure. They expect us to stand up for them as health care professionals. This plan is a financial one to benefit only the executives of an insurance company and increase their profits; it will not improve healthcare outcomes and does not address affordability.
Please reconsider changing the payment methodology for Delta Dental Premier in the 176E corporation.