Stop Mojang Black List!
15
people have signed this petition.
Add your name now!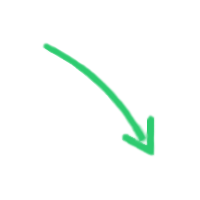 15

people

have signed.

Add your voice!
Maxine K.
signed just now
Adam B.
signed just now
Since Microsoft has bought Mojang they have been trying to remove the servers as it is costing them money. We need to put a stop to this. Mojang just want us to pay to play servers.
Servers are the only reason i play minecraft.
The Following has been copied from:
UsNavyGerhards Post:
"Today we are on the verge of death for Minecraft as you know it. Some of you believe that EULA enforcement is a good thing, and many of you recognize the incredibly lethal impact it will have on our community. The purpose of this article is to concisely explain current events and what you can do to help.

What has been happening?

Over the past two months large networks owners have been receiving emails from Mojang regarding EULA Enforcement. They made demands for compliance, refused to discuss any alternatives, and went radio silent afterwards. Communication on their end was extremely poor, and even though we tried to have a professional discussion with them regarding what is best for the community, they made no attempt to listen. As such none of the large networks complied to their demands because we know it will be the death of Minecraft if we do.

What will happen if EULA enforcement continues?

All of the medium to large sized servers across the world will die and you will have extremely limited options for where to play your favorite game. It has been tried time and time again, and the server networks that switch to EULA compliance die off. Speaking for a network I play on, which has peaked at a few thousand players online, I can tell you first hand that their network expenses number in the tens of thousands of dollars per month. Each year they spend an incredible amount of money to pay developers, artists, system administrators, community managers, and more. EULA compliance will cut revenue down by over 90% based on networks that have tried it before. We simply will not be able to afford the game experience you are used to, and will eventually close down. MCPVP used to be one of the largest servers in the world, became EULA compliant, and shrank down to a minuscule size because they could no longer afford to pay their bills.

If we are forced to become EULA compliant the server networks that range between 100 and 2000 players will slowly shrink in player count until they're finished. The only networks that will survive are the mega networks, such as Mineplex and Hypixel, and the servers that are too small for Mojang to monitor. Minecraft as you know it will be completely changed in every aspect and your favorite server won't switch to EULA compliance as you think they may, they will simply cease to exist. Please understand that these networks are not just in it for themselves, but we employ thousands of people across the community. I can tell you first hand that several of my employees rely on our network to pay their bills and provide for their families. They will be hurt hard, but the hundreds of thousands of players affected by this blacklist will be hurt the worst.

What can I do to help?

Your immediate and most effective option is to try and reach out to Microsoft via social media platforms. Mojang does not understand the impact of what they're doing to hurt their own game, and Microsoft are the only ones that can stop them. I do firmly believe that if Microsoft catches wind of this and understands the situation they will allow servers to continue to operate as we always have. You can also make sure that your client stays on or below the settings for 1.9.2. The blacklist will only go into effect on the 1.9.3 update, so if you stay on a lower version, you will still be able to access your favorite servers.

Summary
Network owners have collectively agreed on their position. They are open to discussion with Mojang if they are willing to recognize our opinion. No one wants to see the vibrant and unique community that exists within Minecraft be destroyed. #MicrosoftSaveMinecraft"