Stop mismanagements and racism in our Mosque.
114
signers.
Add your name now!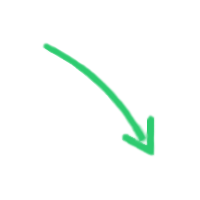 114

signers.

Almost there!

Add your voice!
Maxine K.
signed just now
Adam B.
signed just now
Stop mismanagements in our Mosque. Racism in the Wimbledon Mosque must end.
Dear Councillors and Charity Commissioner We have never needed to contact you before now regarding issues in our mosque. We have made multiple unsuccessful attempts to resolve our grievances in-house with the current mosque management. The diverse mosque community, in particular, the Somali Community, face constant disrespect and at times overt racism from the mosque management: in particular from Imam Shoaib and his confidant and trustee Talat Malik. The community members met today in order to respectfully discuss how best to ensure we have a voice in the decision-making within our mosque.
There were catalogues of complaints made against Sheikh Shoaib over recent years, mainly from the families of Somali children at the Madrasa (Islamic after school teaching programme). These included unfair expulsion of pupils from the madrasa for glaringly trivial issues. The management and elders within the mosque were made aware of this and did nothing about it. The management met on 14th June 2021 to discuss complaints raised. As part of the discussion into the unfair dismissal of a Somalian (female) teacher, prejudiced comments were made. Attempts to justify unjust treatment were laced with racism including the abhorrent statement "If you show me a Somalian masjid with an Asian person leading the Salaah (prayer), we will reinstate her following three interviews and then dismiss her.'' This comment plus other prejudiced comments was made by Talat Malik. Important to note is the lack of representation of different ethnic backgrounds within the meetings held at the mosque. In fact, the secretary clearly stated that "most students in madrasa are of Somali/black origin." Furthering the need for these communities and in fact all others to be represented at the meetings and as part of the staff make-up. As a result of this dismissal we now have no representation whatsoever within the mosque. This case is with employment solicitors and is being prepared for an employment tribunal.
Currently, the management structure is not fit for purpose and the mosque is used for personal gain. They are utterly out of touch with the needs of our young people and the diversity of our community. They are unwilling to embrace and support the wonderfully diverse community we now live in and who are the pillars of this mosque. Furthermore, attempts to bridge the health inequality gap in our community have been rejected on the grounds of gender. A local female doctor offered to carry out a cancer screening awareness programme for both men and women and this was declined further exemplifying the prejudice which lives within management. The chairman, joint secretaries, trustees, Imam are all close friends and are from the same ethnic background. This does not represent the diversity within our community and has created undeniably biased decision-making within the mosque. In order to put an end to this inequality, we ask for your support and help in tackling this matter alongside us. We are keen for outdated, authoritarian and prejudiced approaches to the running of our mosque to come to an end. We require the assistance of the counsel to resolve this matter which cannot be left to continue any longer.