Say YES! to #Peace4Mideast
10083
signers.
Add your name now!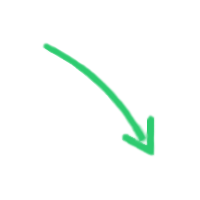 10083

signers.

Almost there!

Add your voice!
Maxine K.
signed just now
Adam B.
signed just now
English | العربية | русский | فارسی | Español | اردو | français | bahasa Indonesia | Deutsch | српски | srpski/hrvatski | ελληνικά | italiano | Nederlands | ... >>>
We are appealing to all people of conscience and especially 1.3 billion Muslims around the world to sign petition to stop Middle East wars. Let's show the world the power of many! Together for peace.

دعوة جميع المسلمين في كل أنحاء العام للتوقيع على عريض باسم 1.3 مليار مسلم لوقف العنف والحروب في الشرق الاوسط. فنر العالم قوتنا معا! معاً من أجل السلام!
Приглашаем всех людей с совестью, особенно 1.3 миллиард Муслиманам в мире подписать петицию что бы остановились войны в Ближнем Востоке. Давайте покажем миру сылу множества! Вместе за мир.

ما در حال فراخواندن افراد با وجدان و به ویژه یک میلیارد و سیصد میلیون مسلمانی هستیم که در سرتاسر جهان زندگی میکنند، برای امضای این دادخواست که برای توقف جنگ در خاورمیانه راه اندازی شده است. !بیایید قدرت با هم بودن را به همه ی جهان نشان دهیم با هم برای صلح
Apelamos a la conciencia de todos y especialmente a los 1.3 billones de musulmanes de todo el mundo para que firmen la petición para parar las guerras en Oriente Medio. ¡Mostremos al mundo el poder del pueblo! Juntos por la paz.

ضمیر کے تمام لوگوں اور دنیا بھر خاص طور پر 1.3 ارب مسلمانوں کودعوت مشرق وسطی جنگوں کو روکنے کی درخواست پر دستخط کرنے. کی دنیا سے کئی کی طاقت کو ظاہر کرتے ہیں! ایک ساتھ مل کر امن کے لئے.

Appel à tous les gens de conscience, et en particulier de 1,3 milliard de musulmans du monde entier à signer la pétition pour arrêter les guerres du Moyen-Orient. Montrons au monde la puissance de beaucoup! Ensemble pour la paix.

Memanggil semua orang yang punya hati nurani dan terutama 1,3 miliar Muslim di seluruh dunia untuk menandatangani petisi untuk menghentikan peperangan di Timur Tengah. Mari kita tunjukan kepada dunia kekuatan besar kita! Bersama-sama untuk perdamaian!

Wir rufen alle Menschen guten Gewissens und besonders die 1,3 Milliarden Muslime weltweit auf, die Petition zum Stopp des Nah-Ost-Krieges, zu unterzeichnen. Lasst uns der Welt die Macht der Masse zeigen! Gemeinsam für den Frieden.

Позивамо све људе са сав(ј)ешћу, а нарочито 1,3 милијарде Муслимана широм св(иј)ета да потпишу петицију за заустављање ратова на Блиском истоку. Покажимо св(иј)ету снагу мноштва! Заједно за мир.
Pozivamo sve ljude sa sav(j)ešću, a naročito 1,3 milijarde Muslimana širom sv(ij)eta da potpišu peticiju za zaustavljanje ratova na Bliskom istoku. Pokažimo sv(ij)etu snagu mnoštva! Zajedno za mir.
Απευθυνόμαστε σε όλους τους συνειδητοποιημένους ανθρώπους και ιδιαίτερα στο 1.3 δισεκατομμύρια μουσουλμάνους, να προσυπογράψουν για το τέλος των πολέμων στη Μέση Ανατολή. Ας δείξουμε σ' ολόκληρο το κόσμο τη δύναμη των πολλών! Μαζί για την ειρήνη.

Ci appelliamo alla coscienza di tutti ed in particolare i 1,3 miliardi di musulmani nel mondo a firmare la petizione per fermare le guerre in Medio Oriente. Facciamo vedere al mondo il potere del popolo! Insieme per la pace.
We roepen alle mensen met een geweten en positive houding, maar vooral de 1.3 miljard moslims in de wereld, om een petitie te ondertekenen die oproept om de oorlogen in het Midden Oosten te stoppen. Laat de wereld de kracht van de meerderheid zien! Samen voor vrede.

__________________________

PRIVACY GUARANTEE: Your email address is safe with us and will never be shared with any third party.
CALL FOR TRANSLATIONS: If you don't see your language on the petition and would like to help, please send us a translation via direct message on any of our Social Media accounts.


ضمان الخصوصية: بريدكم الإلكتروني آمن معنا ولن يتم مشاركته مع أي طرف ثالث

الاتصال للترجمة: إذا لم تجد اللغة الخاصة بك على العريضة وترغب في المساعدة، من فضلك أرسل لنا الترجمة عبر رسالة مباشرة على أي من حسابات وسائل الاعلام الاجتماعية:
Confidentialité garantie: Votre adresse e-mail est en sécurité avec nous et ne seront jamais partagées avec des tiers.

Appel à Traductions: Si vous ne voyez pas votre langue sur la pétition et souhaitez aider, s'il vous plaît envoyez-nous une traduction via un message direct sur l'un de nos comptes médias sociaux.

Join Us on Facebook | Visit Geostrategic Media website

Follow #Peace4Mideast on Twitter @Geostrat_ME & @ShehabMakahleh