Stop Mall Teen Curfew
14
people have signed this petition.
Add your name now!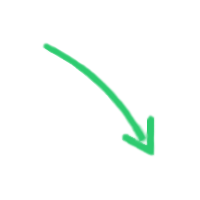 14

people

have signed.

Add your voice!
Maxine K.
signed just now
Adam B.
signed just now
The Parks Mall of Arlington TX has created a curfew for anyone under the age of 18 on weekends. Starting April 22nd, you will no longer be allowed in the mall after 2pm if you're under 18 without the supervision of at least someone the age of 21.
Signing this petition will be peacefully protesting to bring this to the mall's attention!
All of this is happening due to a brawl caused by teenagers that happened on a Sunda.
I have created this petition in hopes of getting enough backlash that they will effectively remove this curfew.
Here are some reasons why the mall shouldn't place the curfew into effect, and why it isn't logical to do in the first place:
1. I understand what they're trying to do, but ultimately if someone wants to have a brawl at the mall, they're going to do it anyways. This happened on a wednesday, so why is this effecting the weekends?
2. Most high schooler, junior highers, and even college students who are still minors like myself, are only able to go to the mall on weekends. By taking us out after 2pm, the mall will lose a LOT of business. It will negatively affect their finances big time.
3. If someone really wanted in the mall, they would get in anyways. There are many ways to get around this, and i understand this is for safety purposes, but the rule itself is a blanket punishment which isn't fair.
There are many other ways that the mall can provide security while still allowing minors to enjoy one of the few places in arlington where they can visit multiple stores, play arcade games, and eat with friends all in the same location.
For example, instead of ID-ing people who "look under 18" on entrance, we could just have security officers that are stationed in a certain area, specifically the busier spots (food court, downstairs by American Cookies, etc). Sort of like a lifeguard rotation at a pool if that makes sense.
Another possible solution could be paying an "entrance fee" that you can get reimbursed on when you exit. For example, you pay a $5 entrance fee to get your wristband (if you're a minor), and then once you exit the mall you can show the wristband and get reimbursed if you leave through the same exit you came in. Obviously if a fight were to happen or someone caused trouble they wouldn't get their money back.
Another alternative would be bag checks for any minors. While this is a bit invasive, i'm sure many people would prefer a bag check for dangerous items over a curfew. of 2pm.
My final suggestion would be taking the names and photos of minors entering the mall. When a minor enters, they must show proof of their name (whether it's a school ID, permit, or patent bringing them there to confirm), and then have a photo taken of them to enter. They can them be given a wristband to wear and then security knows who to keep a closer eye on in the mall. That is an easy solution that way no minor can enter without giving their first and last name with parental or ID proof, and a photo taken of them. This way if there is any trouble, there is a way to identify said person later on. And of course at the end of the day, all photos can be erased and then start new the next day.
These were just some ideas I had that would be a better alternative to this 2pm curfew.
If you are reading this PLEASE sign this petition and share it! Stories, imessage, whatever works, but get this petition out there so we can get our mall back!! Don't let others reckless decision be a blanket punishment for us all! :)
Thank you guys!!!