Stop Land Grab ! Residents of Kathputli colony, New Delhi demand justice and land rights !
32
people have signed this petition.
Add your name now!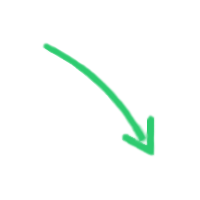 32

people

have signed.

Add your voice!
Maxine K.
signed just now
Adam B.
signed just now
Kathputli Colony came into being over the past 50-60 years. The hard work of the many performers, artisans and workers who continue to live here made this possible. They improved the barren land, built our homes and provided services to the area. However, in the name of "redevelopment", the Governmentland agency,Delhi Development Authority (DDA) has auctioned away this land which has a value of Rs. 1043 crores (assessed according to the report of Auditor General,Delhi) in just Rs. 6 crore 11 lakhs to the private builder Raheja. Raheja Builders has been allowed to interpret the 'Insitu Slum Redevelopment' agreement signed in 2009, to mean luxury condominium and shopping complexes for the rich and cramped high-rise apartment buildings for those who already live here ! People are being told that there will be a 5 day camp set up from 17 feb 2014 to distribute allotment letters to resident families after which they will be evicted. People do not want to go to transit camp or live in multistory houses, they want plots of land. But the DDA is continuing to pursue this project at a very quick pace and is not responding to people's demands.

Why is it so ?! The government says it doesn't have money to spend on poor and housing for the poor, and neither does it have land for them. Yet, 5.2 hectares of land (more than 13 acres) has been siphoned off to the private builders for redevelopment. The residents of Kathputli colony were not informed about this transaction and were denied the opportunity to participate or give suggestions towards developing a policy for their own redevelopment. This has become more evident from theinformation residents of Kathputli colony have gatheredthrough RTI (Right to Informatiion) and discovered several irregularities in the PPPcontract signed between DDA and Raheja Builders.Not only is the government giving away parcels of land to the private builder, but is also allowing them to make profits which have been calculated to being a total of approx. Rs. 2600 crores !
There will be 2700 flats that will be built in multistory buildings for the families that currently reside in Kathputli colony. Every family will have to contribute Rs. 2,15,000 towards these flats being built for them according to the policy and those who cannot pay up will be excluded from the list of 'beneficiaries'.During the construction period, DDA will be 'shifting' all families from their land to a transit camp at Anand Parbat which people have reported are built of thin sheets and donot have enough space to house their families or store their sources of livelihood and are unsafe. There are no basic services like water, electricity and toilets for people at the transit camp. Further, there are more than 3200 families that reside at Kathputli colony and all of them have not been included by the DDA in their survey inspite of having all documents required under the DDA resettlement policy.When people of Kathputli colony went to raise these concerns with the VC, DDA and expressed their disapproval over being shifted into transit camp, the VC, DDA taunted them asking "Do you expect me to build bungalows for you !?"
At the same time, the contract signed between DDA and Raheja Builders says that 170 premium flats will be built forremunerativepurposes which will each be of at least 800 sq. mts. The flats being built for the residents of kathputli colony will be of 30.5 sq mts according to the contract but when the area of these dwelling units is calculated according to the size of the room, hall, kitchen, bathroom and toilet in these, the total area amounts to only 20.9 sq. mts.In addition, the Viability Calculation for the project gives a figure of 19.62 sq.m as the area of one dwelling unit.The total land over which the housing component for the residents of Kathputli colony will be built totals to only 10 % of the land being given away to the private builders !
The SEAC ( State Environmental Appraisal Committee ) and the DUAC ( Delhi Urban Arts Commission) both scrutinized the contract signed between the Raheja Builders and DDA and had raised some questions on the site plan and maps prepared for the project. These however seem to have been overlooked by both DDA and Raheja Builders who are in a rush to implement this PPP project which clearly stinks of corruption and land grab.
A draft Agreement for Resettlement of Slum Dwellers was submitted by Raheja to DDA on 29/06/2011. Why did DDA not prepare its own draft Agreement that would protect the rights of the "Slum Dwellers" after consulting Residents of kathputli colony ? It is becoming more and more evident that this is an effort to snatch away land from us. All the emphasis is being given on earning profits and not our lives.
On the 1st of February 2014, residents of Kathputli colony received calls from Raheja Builders informing them verbally that they will be shifted to transit camp in a week or two.There are also reports in the newspapers that DDA will set up a five day camp very soon to distribute 'allotment' letters to families residing at Kathputli colony. Most of the politicians and elected representatives are not voicing people's concerns but are protecting their own interests. The residents of Kathputli colony have written to all concerned departments but have not received any official or written response or information from them.There is a growing fear that DDA and Raheja Builders are going to demolish the homes and livelihoods of the residents of Kathputli colony and disregard the rights possessed by the them if they are not stopped in time.
The residents of Kathputli colony have always demanded that they should be given land right here at Kathputli colony but they were always told by DDA and politicians that there is not enough land in the city. Then why has all this land that these performers, artisans and workers developed over years, been sold off to private builders ?!
According to the Delhi Master Plans, DDA was to build about 23.6 lakh homes from 1962 to 2001. But only 11 lakh homes were constructed. The non fulfillment of the responsibilities of DDA in this city led thousands of families to build their own homes and provide basic services for their survival.Till today, DDA has not accounted for those missing 12.6 lakh homes and neither have they accounted for all the residential land that was reserved for building these houses.
Yet, in the last 13 years, about 320 'slums' were evicted in Delhi and about 640 acres of land was forcefully taken away from families residing in them.Those families that were evicted were not fully resettled by DDA and those evicted families who were resettled were sent off to far off areas like Bawana, Holambi Kalan. Thousands of families were rendered 'ineligible' by authorities and their hard work and lives were destroyed. The former Lt. Governor of Delhi, after being pressurized by many evicted families, had to pass orders saying that there are faults in the surveys conducted by DDA and thus people's own documents will be considered as proof for allotment under the resettlement policy.
Are all these rules and laws, orders and directives really being followed ? Are people willing to reside in flats being built by the DDA and the Rahejas ?
People of Kathputli colony have always had a dream to have their own homes on this land of kathputli colony that they have been living on for the past 50 years so that their families and livelihoods can be secure. If they are shifted into flats then how will all the wood workers, singers who practice their skills, idol makers, puppeteers who make 15 feet tall puppets, those of us who walk on 15 feet tall stilts, rickshaw pullers, weavers, tailors, painters, construction workers, rope makers, toy makers, magicians, sanitation workers, drummers who play dhols that weigh 50-60 kgs and many other workers and artisans who live here be able to sustain their work and livelihoods ? How will women who cook on traditional choolas be able to sustain this way of working ? It seems like their lives and all the history and traditions of our country that they have preserved over the years will cease to exist if this PPP project is implemented.
If this project to redevelop Kathputli colony is really aimed at creating brighter futures for the people of Kathputli colony, then this must be done with people's participation and understanding.The government and its agencies should work in a transparent way and be accountable to the people of this city. They should not work in collaboration with private builders to make them earn profits. The residents of Kathputli colony donot want to go to the transit camps built by Raheja Builders at Anand Parbat. All residents of Kathputli colony demand that any policy or plan made for their development should not be done by builders, but by the government along with the participation of people. They donot want flats in multi story buildings. The residents of Kathputli colony want plots of land with ownership rights on this land of Kathputli colony which should be distributed equally among all families residing here. This would ensure that all families living at Kathputli colony can build their own homes and secure their work, their identity and their lives which are connected to this land of Kathputli Colony.
The residents of Kathputli colony appeal to all friends, journalists, musicians, artists, human rights activists and well wishers to support their voices and strengthen their demands.
kathputlicolonydelhi@gmail.com