Stop killing and massacring Kurdish Porters
52
people have signed this petition.
Add your name now!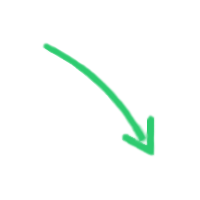 52

people

have signed.

Add your voice!
Maxine K.
signed just now
Adam B.
signed just now
"Stop killing and massacring Kurdish Porters"

As everybody know that these kinds of news have been broadcasted by the news-broadcasts more than ten and hundred times. Islamic republic of Iran violates and savages Kurdish rights in east of Kurdistan; Kurdish citizens there do not have right of explanation and do not have right to work freely as the other citizens do in Iran, and they use brutality to kill and eradicate feeling of Kurdish people. They show no mercy toward the Kurds in murdering them; particularly they point their guns towards the Kurdish businessmen and carriers or porters on the borders, they attack them mercilessly and roughly. This regime pours bullets on the Kurdish people's head instead of hospitality.
Hundreds of men in order to supply food for their families, children and relatives have been killed by their bloody hands. They wanted to intimidate and frighten other places by killing husbands, wives, brothers and sisters of poor citizens in Iran. Many families have been orphaned by their cruel and disgust conducts.

Continue........
In blog...

.
The Committee of supervising Campaign, "End killing the Kurdish carriers".
--------------------------------------------------------------
ببن بە دەنگی کۆڵبەران و "کۆتایی بە کوشتاری کۆڵبەرانی کورد بێنن
وه‌ک هه‌موو لایه‌ک ئاگادارن و به‌ ده‌یان و سه‌دان جار له‌ راگه‌یاندنه‌کان دا بڵاو کراوه‌ته‌وه‌، کۆماری ئیسلامی ئێران بە شێوەی سیستماتیک و له‌ درێژه‌ی سیاسه‌تی زه‌بر و زه‌نگ و کوشتاری بێ بەزەییانەی هاوڵاتیانی کورد لە رۆژهەڵاتی کوردستان، بەردەوام کاسبکاران و کۆڵ‌به‌رانی سه‌ر سنور ده‌کاته‌ ئامانجی ده‌ستڕێژی گولله‌ و تا ئێستا به‌ سه‌دان که‌س لە رێگای دابین کردنی بژیوی ماڵ و مناڵەکانیان دا کوژران و سەدان بنه‌ماڵه‌ی هه‌ژار بە مه‌رگی باوک، برا یان هاوسەرەکانیان داخدار کردوه‌ و هه‌وڵی داوه‌ له‌م رێگه‌وه‌ فه‌زای ترس به‌سه‌ر ئه‌و ناوچانه‌ دا بسه‌پێنێت. تەنیا لە ماوەی ٢ حەوتوو دا، پێنج ئینسان بێ بەزەییانە کەوتنە بەر دەسڕێژی هێزەکانی کۆماری ئیسلامی و گیانیان لە دەست دا کە تەنانەت ئەگەر بە پێی یاساکانی خودی کۆماری ئیسلامی و لە دادگاکانی رێژیمیشدا موحاکەمە کرابان، تاوانی ساڵێک زیندانیان بەسەردا نەدەسەپا.
درێژه‌ له‌ بلۆگی ئه‌م ماڵپه‌ره‌دا

----------------------------------
صدای کولبران شوید و '' به‌ کشتار کولبران کورد پایان دهید''
صدای کولبران شويد و به‌ کشتار کولبران کورد پايان دهيد، کمپين "به‌ کشتار کولبران کورد پايان دهيد"


همانگونه‌ که‌ مطلعيد و ده‌ها و صدها بار در رسانه‌های مختلف به‌ سمع و نظر جهانيان رسيده‌ است، جمهوری اسلامی ايران به‌ شيوه‌ای سيستماتيک و در ادامه‌ی سياست فشار و کشتار بيرحمانه‌ی هموطنان کرد در شرق کردستان ، پيوسته‌ کاسبکاران و کولبرانی را که‌ بر سر مرزها برای تهیە لقمه‌ای نان رنج می برند را آماج سلاحهای خود کرده‌ و تا کنون صدها نفر از اين زحمتکشان را در راه کسب معيشت خانواده‌ و فرزندانشان کشته‌ شده‌ و صدها خانواده‌ی فقير و کم درآمد در این راە به‌ سوگ پدران، برادران یا همسرانشان نشسته‌اند. تمام تلاش رژيم بر اين بوده‌ است که‌ از اين راه فضای رعب و وحشت را بر این مناطق ‌‌‌حکمفرما کند. تنها در دو هفته‌ی اخير ۵ انسان زحمتکش و بی دفاع، با قساوت هرچه‌ تمامتر هدف گلوله‌ نيروهای رژيم اسلامی ايران قرار گرفته‌اند که‌ حتی بر طبق قوانين خود جمهوری اسلامی هم اگر در دادگاهها محاکمه‌ ميشدند جرمی بیشتر از يک سال حبس بر آنها تحميل نمی شد.
ادامه‌ در بلوگ این سایت ....
Sponsor
Rojhelat times WebSite www.rojhelattimes.org Beyan WebSite www.beyan.info
Links